Well no one will recognize us at Lake Summit we have a new look !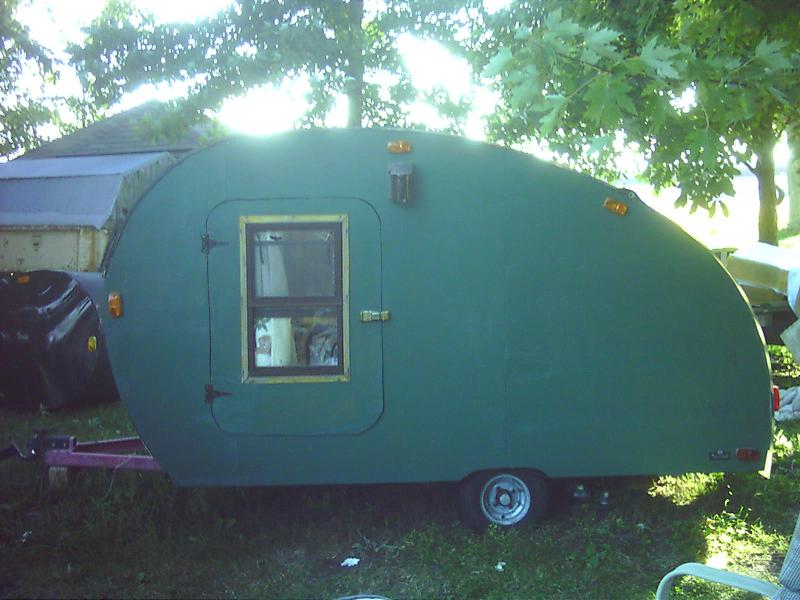 My beloved little woodie is gone!
Chubby sets out 24-7 and was developing a real bad case of acne. I ground down where the ply was seperating and slapped on some exterior house paint I purchased in 91. Yep! that's 1991. We had purchased way to much to trim the house and now it's all vinyl. I wanted to stop the further degradation of the face of the wood. I kinda like the green but it screams at me that it needs a halo around the edges and perhaps a heavy dark band at the bottom to take away some of the roundness. It needs 2 more coats if I leave it as the finish. Thinking about tapeing off random width boards and getting out the wood graining tool and overstaining with a dark dark brown faux wood grain. I would have to do everyother board then retape and do the alternating boards but when done it would have the weathered barn look then a couple coats of clear epoxy.
Do ya think I will have to change Chubby's name to Kermit ?