Purpose of this post, is to see who might be interested in participating at a gathering at Mother Neff State Park..
The camping area at Mother Neff SP is now open..
There are 20 sites with full hookups. That include: water, sewer and 50/30-amp electricity
As you can see by the enclosed map. There is still much to enjoy..
Though, part of the park is still closed for renovations from flood damage..
https://tpwd.texas.gov/state-parks/mother-neff
Located:
1680 TX-236 Highway
Moody, TX 76557-3317
Latitude: 31.321559
Longitude: -97.469150
Weather:
January average low is 36 degrees. July average high is 97 degrees. Wettest seasons are spring and fall.
First freeze occurs late November. Last freeze occurs mid-March.
Map of park: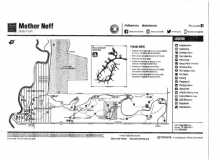 Please leave your comments and if you would be interested..
Thanks, David