I got the cells packaged with the
balancers
mounted and wired. I added a mount for the golf cart battery handle I already had because it still weighs 50# or so. 50# LiFePO4=145 usable amp-hr versus 144# Lead Acid=90 usable amp-hr so I'm lighter with more capacity. I'm doing a load test now to see how many amp-hrs I really have.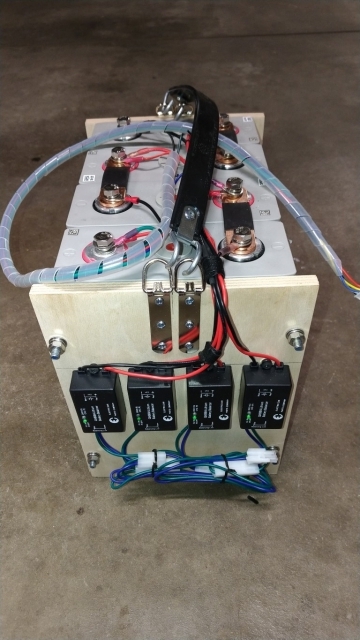 The balancers seem to work well, the cells are always within 0.01V or less of each other, when charging or discharging. I'm convinced that an amp capacity balancer is a good idea as I watch the cell voltages during charge/discharge. Most BMS have milliamp balancing capacity and don't help much when charging at 45A. The cell monitor isn't real accurate (compared to my Fluke) but its good enough to show a high level view of what the cells are doing.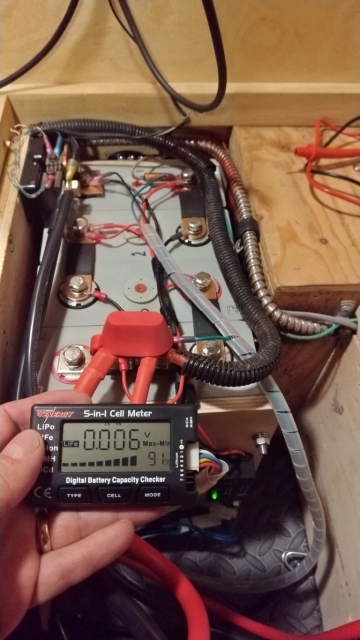 I added fuses right at the positive terminal for peace of mind since there is so much short circuit capacity. I ordered an Arduino Nano kit off Amazon for $27 and plan to build my own BMS to monitor cell voltages and temperature. I'm having to rewiring my PV chargers because I added a Victron low voltage disconnect and it can only handle current going in one direction (which they don't state on the product data anywhere).

Bruce