First I want to wish a very
Merry Christmas
to all the friends I have meet because of this forum.
Little background around this trip.
Back in the mid 80's I went house boating with some friend on Lake Mead.
The drive to the marina lead us from southern California past Lost Wages to the highway leading out to the Marina.
That road turned out to be Valley of Fire Highway and the beautiful red rock formations surrounded by desert. Did not have time to stop.
I have driven past the I-15 turnoff for Valley of Fire many a times, and after 35 years finally made it back for a visit.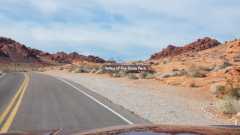 The park as two campground, both near Atlas Rock. The larger one as anything from full hock-up to tent camping.
Running water, flush toilets and free hot showers. Sites are pretty decent size, so you are not stacked up like cord wood.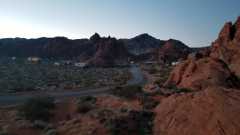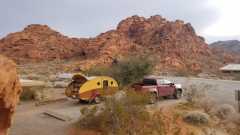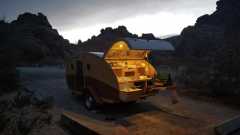 More to follow................
Here is the some more

The park has several hikes that are maybe an hour or two with lots of opportunities for pictures.
I did three of them, and two were pretty busy. For one hike I got up at sunrise and was to be the 1st on on the trail. What a difference.
Pictures from White Dome trail.
Me in a small slot canyon on the trail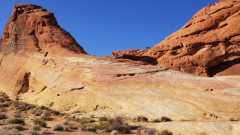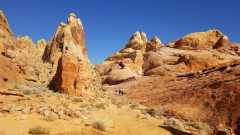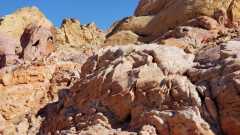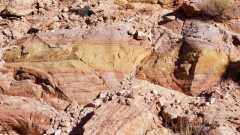 Mouse's Trail and Atlas Rock are just two places to see lots of pictographs.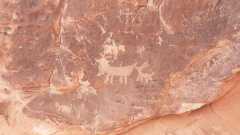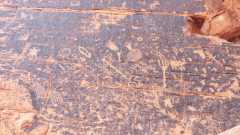 Also got up close on four occasions to get some pictures of Big Horn Sheep
These fellows are not afraid of cars or people.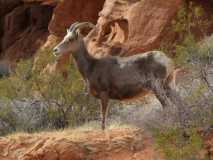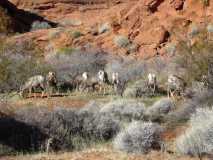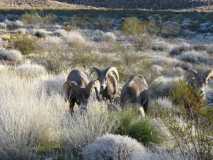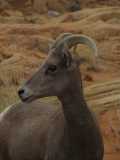 some more random pictures of the park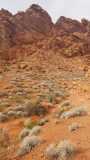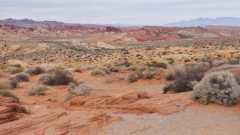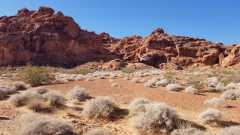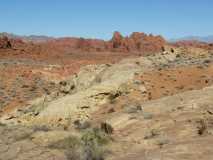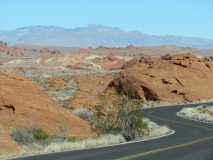 Some more general info/thoughts...
Summer temps of 120f are common.
It can freeze and snow in the winter, but not very often.
For my trip at night it got down to the high 30's with a high in the mid 50's during the day. Pretty normal temps for this time of year.
The park get a lot of day trippers out of Vegas and you will hear quite a few foreign languages.
On the drive in and out you will cross several Arroyo's. They have 6 foot height gauges installed in the middle.
So if it rains within 50 miles, you need to keep an eye out for flash floods.
My next trip will be at least 3 nights.
Link to park Map
http://parks.nv.gov/forms/Valley_of_Fire_Map_1_SE_HWY_162_NET_otln_reduced_2014-02-10.pdf