Hi
I am starting to clad my TD in Aluminium and wanted to share my annealing oven.
Here in the UK extruded Aluminium is supplied in 2014 Grade, I can't find the US equivalent but essentially its a 3.9-5.0% copper alloy.
But its too strong to do anything with in the as extruded state. So I have annealed mine with great results.
The Idea is to put the copper in solution and to do this you need a high temperature approx 430C (800F) for 20mins.
Well 430C is quite hot, so I went for an oven supplied this heat from charcoal.
You have to let the charcoal calm down and stop smoking also my small tube only lasted half of the run so I have to re-fill and continue.
I got hold of an old K-Type thermocouple to measure the temp reading it off my old volt meter, 17.5mVolts is ideal. I pushed an extra 6" in every 5 min.
As you can see it all went well .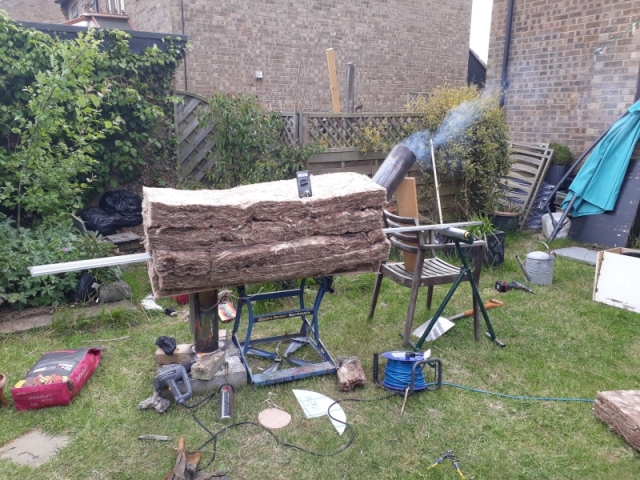 Once the annealing is over these kinds of bends are possible. This is a 1"/1" U Section 3/64" thick.
This is my wheel arch trim. No buckling or stretch marks.
Clive