We have a new product to offer, here at
teardrops.net/Li'l Bear Tag-Alongs

!
Table Wall Mounts
so you can attach your tables to the trailer's interior walls, outer sidewalls, or off the galley counter (you'll need some kind of leg to support the other end). Introductory price is only
$12.00
plus S&H for a 30" length of both pieces (easy to include with the purchase of some other parts!). E-mail
lilbear@teardrops.net
or call 530-242-6452 to order or get more info.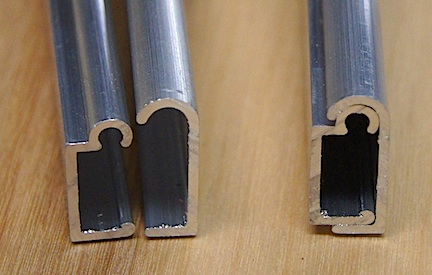 Let us know how we can help you build your trailers ... we're always happy to assist and/or advise where ever and when ever we can!
CHEERS!