Design reversed.
Tip out now in the back. Galley moved to the front.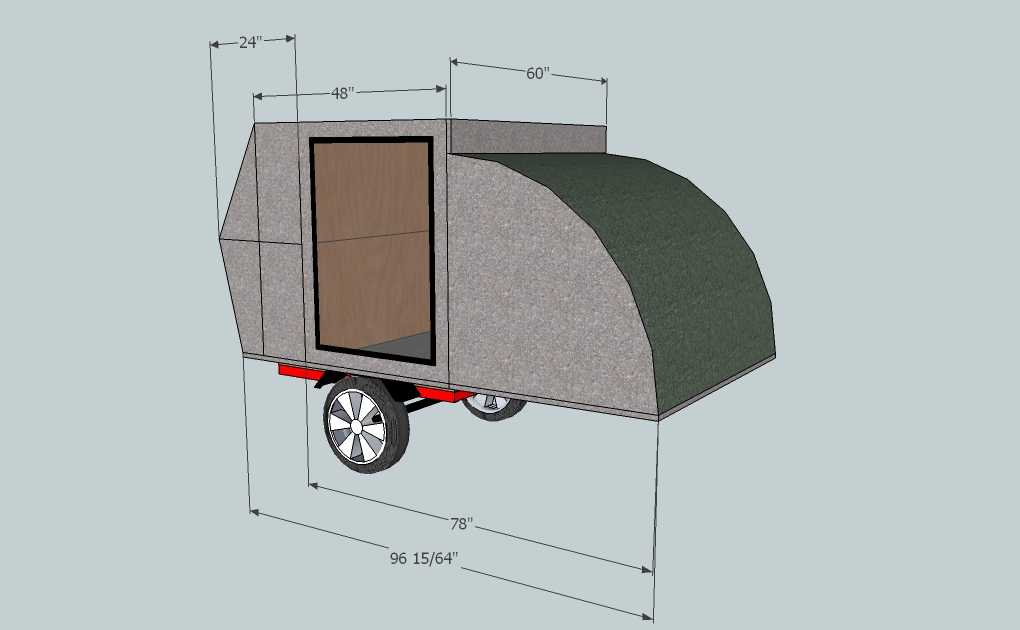 This would allow, as was mentioned, the camper to be used while still connected to the TV if necessary.
Prop, while not drawn, would hold up the foot end of the tip out.
This would also resolve the issue of the quater circles.