We've just got back from our first two trailer family get away

I finished the coppertop the night before we left, well mostly finished anyway. We had a great time, and got some great comments.I had the towbar to fit , and wire, but we made the deadline.
One of the admirers has a radio show, and wants to do a piece on the trailers.It's a community radio station, but i guess it can only help raise the awareness of folk to these lovely little campers.
Heres are set up either side of the Coleman event shelter. That worked a treat at keeping the rain out of the hatch hinge.

it's great the way it dumps the water down the legs.

We discovered a small drip in the coppertop galley, so decided to cover the trailer just in case. It shouild be an easy fix anyway.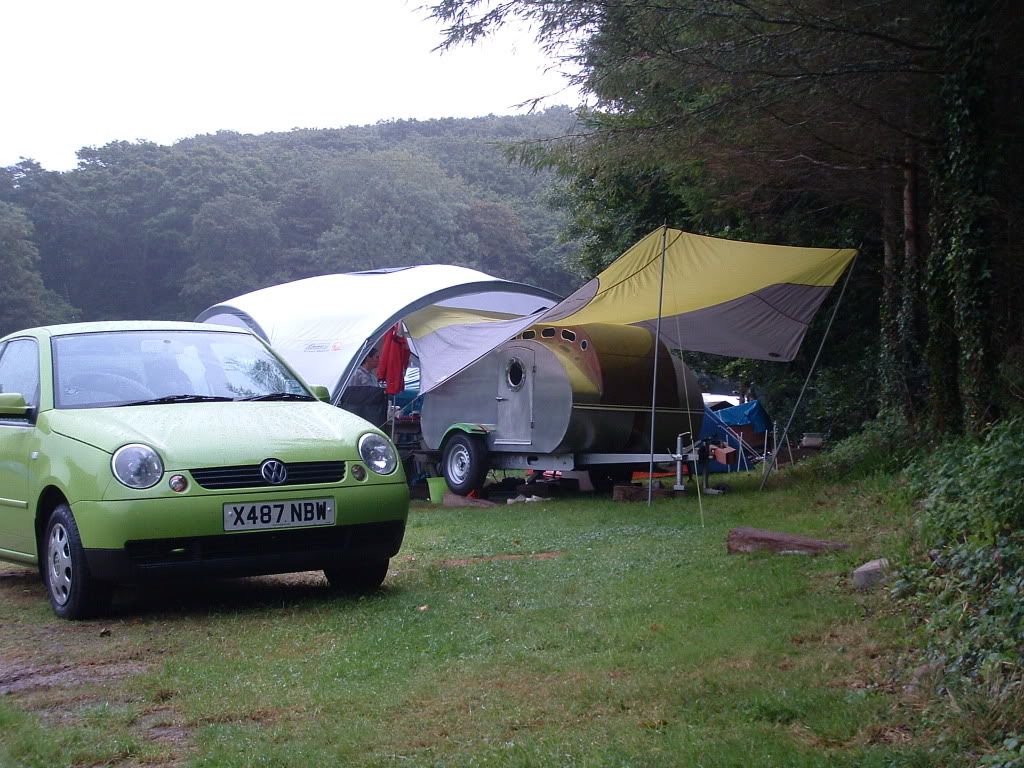 There's a few more photos of the trip Here;
Cornwall 09
Cheers Dave