We had a great time at Vanfest this last weekend

The weather was just perfect for the trailer. sunshine all weekend


Aparently it's the biggest VW camper gathering in the world, with around 8000 campers attending


Amoungs the cool aircooled dubs were a few teardrops and a cool little retro caravan
Hows this for a cool combo;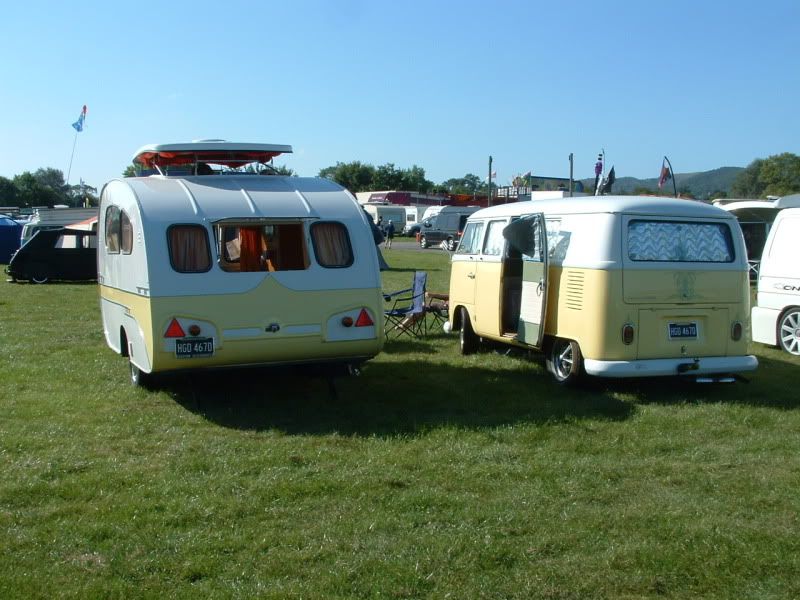 This setup was for sale
This modern camper had a cool pullout
Another colour coded combo- for storage;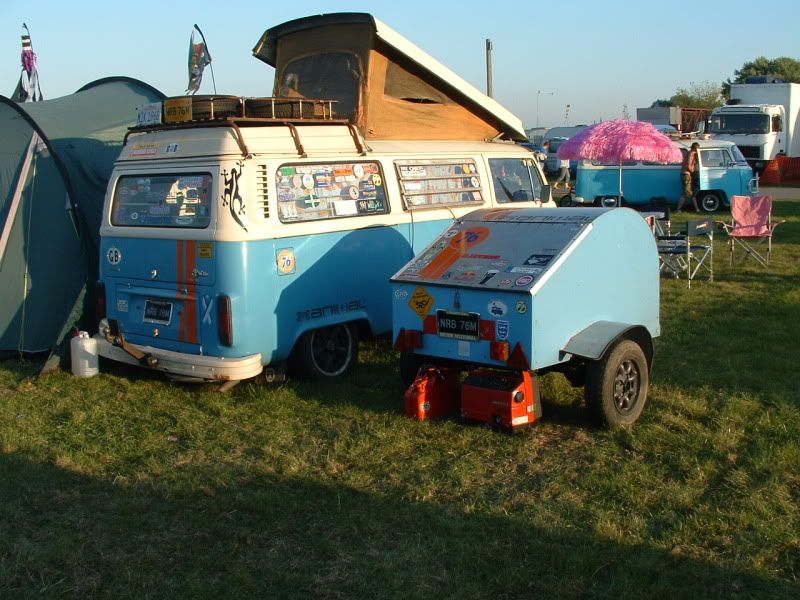 This was a friend of the builder, showing his mates trailer. I think it was a last minute job, check out the gaffer tape trim :LOL: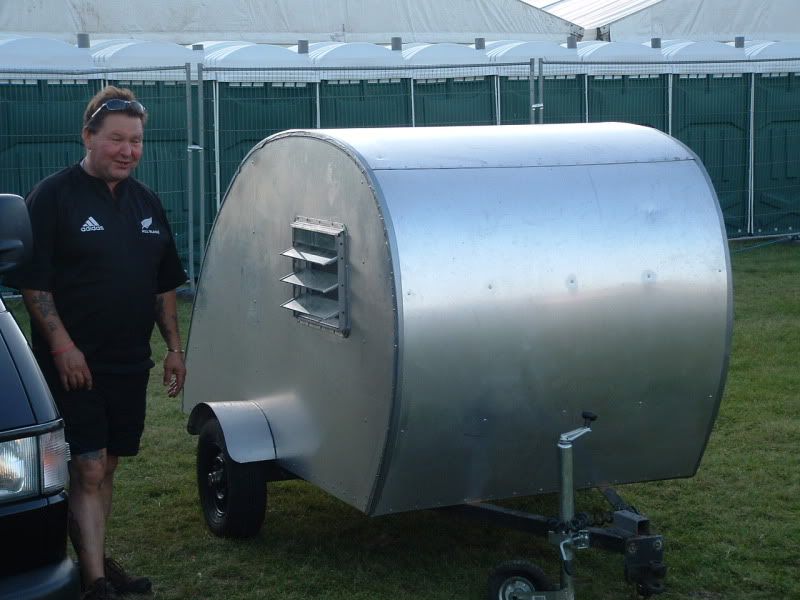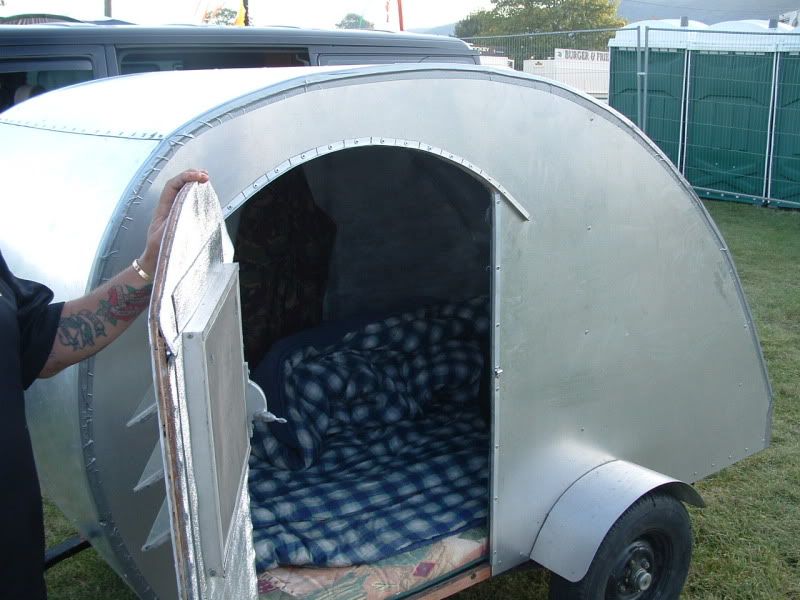 This is the 'sword fencing road show' set up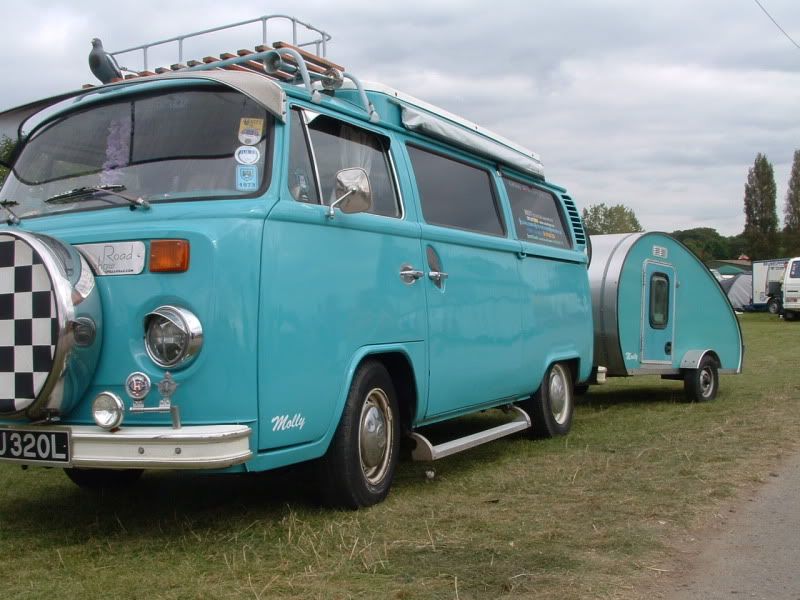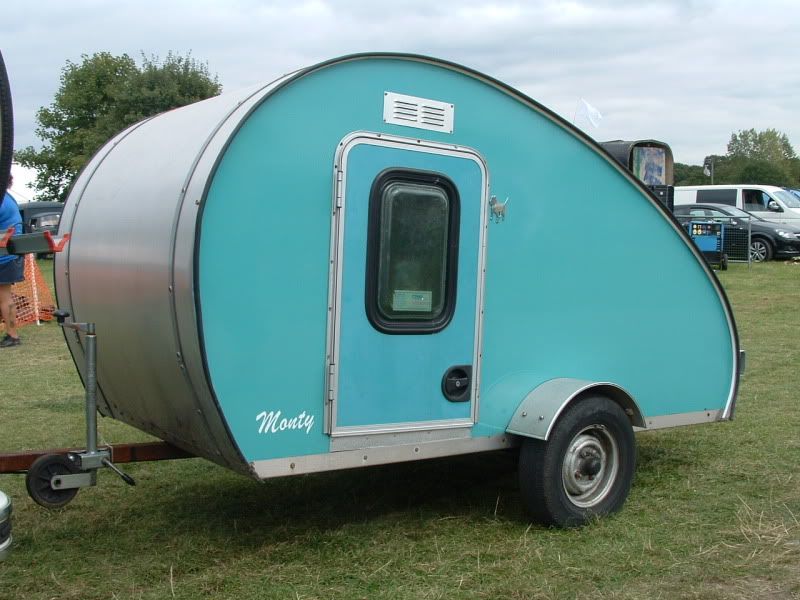 An Eriba/ VW combo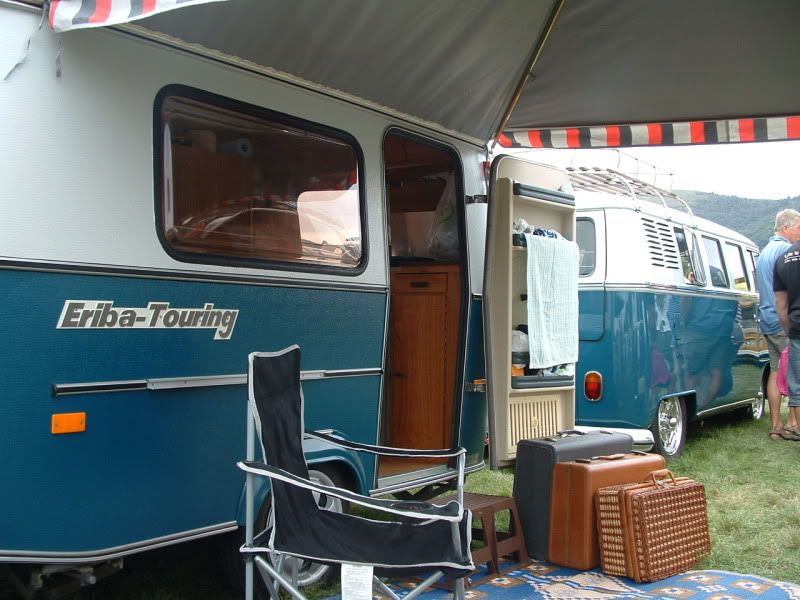 This was one of the traiders trailers
I'm dreaming of having a splitty TV one day.
The rest of the photos are here;
http://s220.photobucket.com/albums/dd4/ ... ?start=all
There were some truly stunning splitscreen campers on show, but boy dont they cost some dosh when there finished. One bloke was asking £38000 for his [smilie=econ_shocked[1].gif] [smilie=econ_shocked[1].gif]
I think the red one in the photo , with the bettle trailer was a snip at £21000.
The VW crowd are a great bunch, and our teardrop went down a storm.
I think we could have sold it a few times over .
I'm fairly sure #3 is going to be for sale to fund the VW. I'm thinking of building a lighter grumman , fully fitted out. I'm still not sure of the price tag to go on it. I'm going to keep an eye on the time put in on the next one.
I love building trailers almost as much as useing them.
Cheers Dave
Cheers Dave