Over the last couple of months the Teardrop Club of Great Britain has been growing steadily. Last weekend we had a gathering on the English/ Welsh boarder..in the Forest of Dean , overlooking the Wye vally.
We had a gert lush weekend as did all the trailer folk. There's something about a great view during the day , and a big campfire at night that makes us feel good.
The weather was mostly very kind as well, with a little rain on Saturday night that just made us move closer to the fire for a bit.... until the rain stopped


It didn't dampen our spirits in any way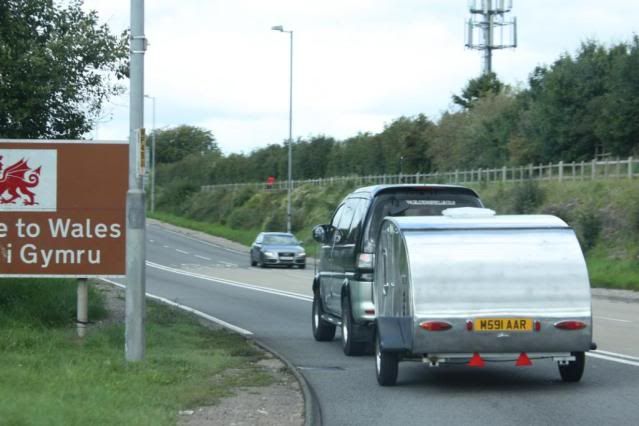 Chinwaggin at teardrop central


Chris and Sue traveled up from Penzance on Thursday. They got to use Thypod for the weekend, as they've recently sold their trailer.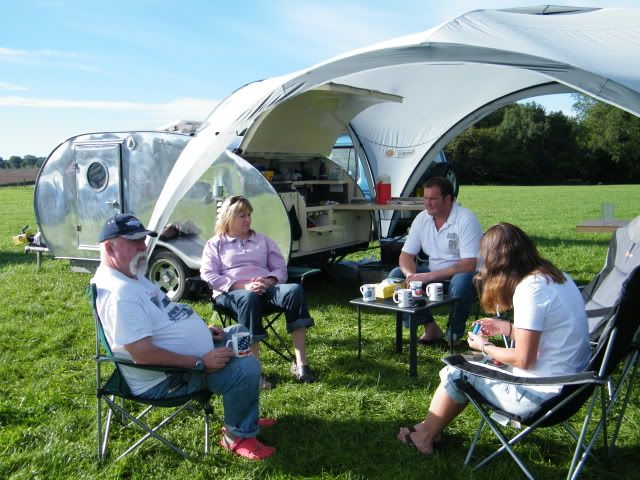 Geoff and his little guy trailer. It's thought to be the first one imported to the country 5 years ago. It's got a custom Littleguy side tent..... Rare as rocking horse wotsit over here.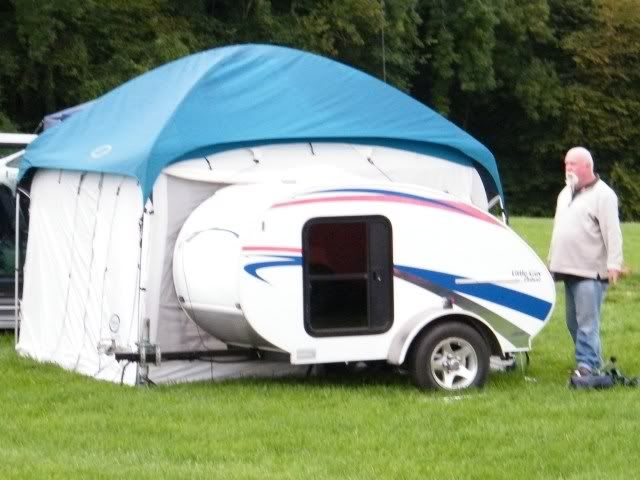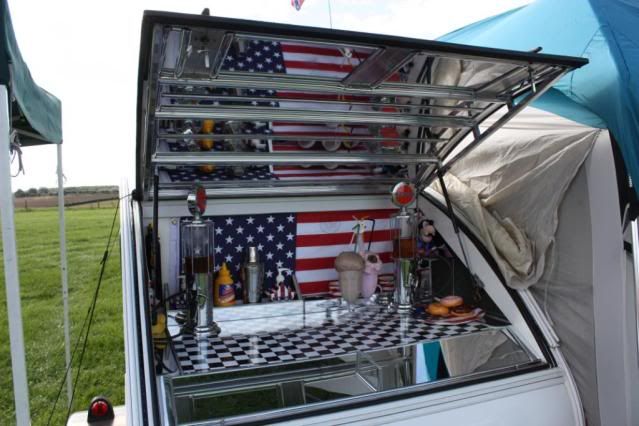 Geoff organised a Spitfire fly by for us on Saturday lunchtime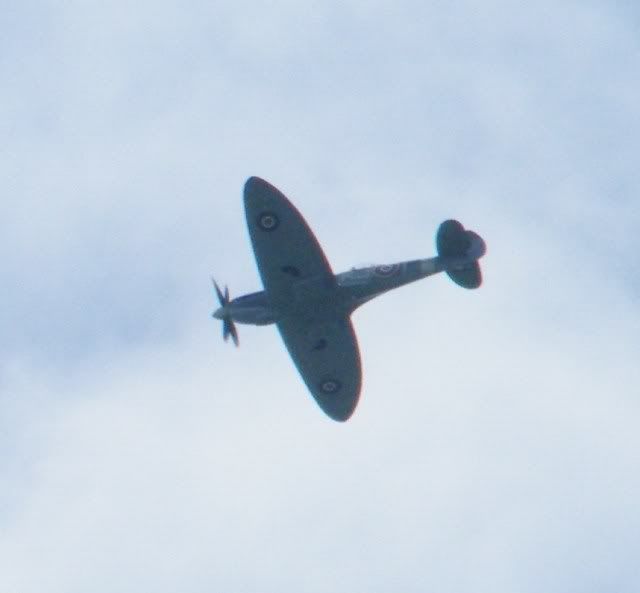 Dan brought
the Roswell
from Northampton ... It's out of this world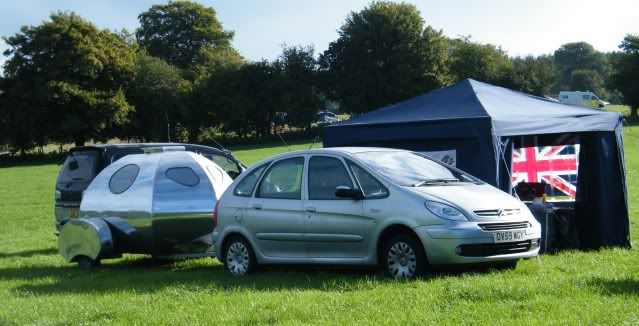 Adi came down from Luton with the 49 cabincar he built with his dad over a couple of years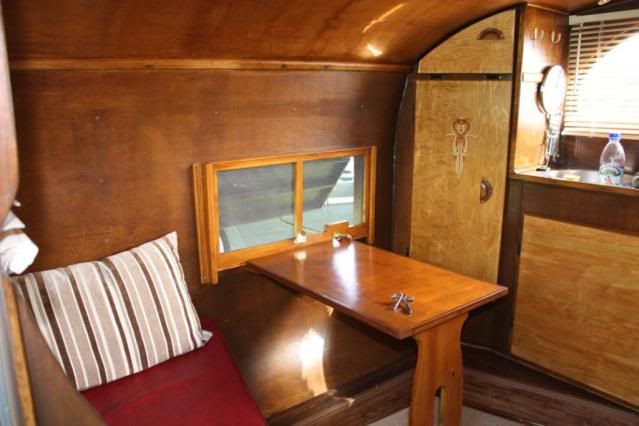 I was really pleased we got the Tird done in time for the trip, Thanks go to Chris for the hand on Thursday night . He was on flaps duty (holding the light)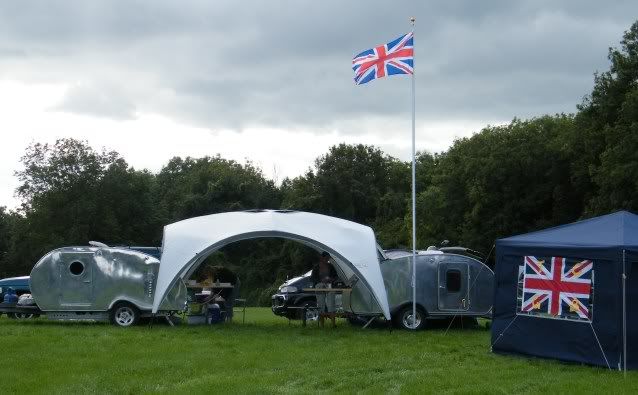 White Elephant took a break from his hecktic weekends on the house, and stayed over for a night


Not sure you'll be able to see his camo Weekender.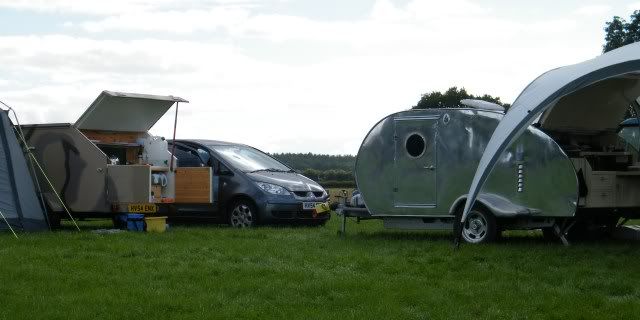 We had us a convoy down the M4 on Sunday..... I think we had a few looks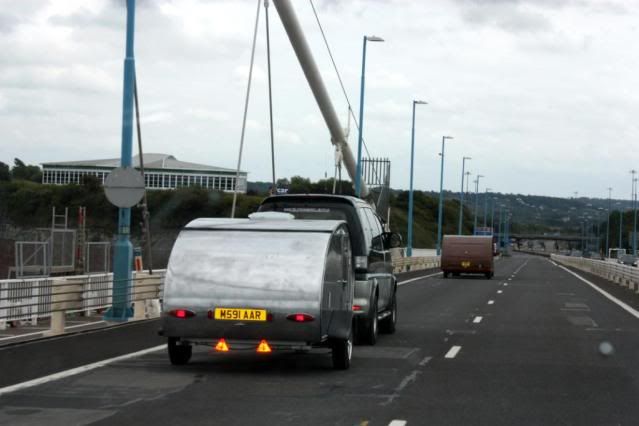 Here's a shot taken Saturday night.

The fire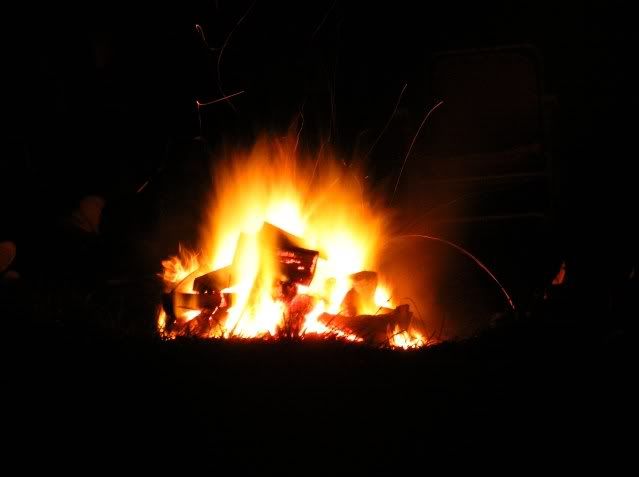 Thanks to John for visiting on Saturday, with a sample of truck side that looks perfect for a teardrop build

It was a shame that a few had to pull out at the last minute, and a few others didn't make it for whatever reason. They missed a cracking weekend.
The rest of the photos are here
http://s220.photobucket.com/albums/dd4/ ... ps%202010/
We had to take Jess' stuff up to London as soon as we got back....110 miles each way.

We didn't get home till 11.30. It seemed mad after having such a chillin weekend, with beautiful views, to be driving through the middle of London , with all the hussle and bussel. I know where I'd rather be


Looking forward to the next trip already.
Cheers Dave