Hi all we have deceided to build ourselves a 5ft wide based loosly on the Slumbercoach but as we live in a damp climate it wil be skinned in Ali .
Chris welded up a chassis .
This one has two doors for easier access

The internal roof skin fitted.
rear galley view.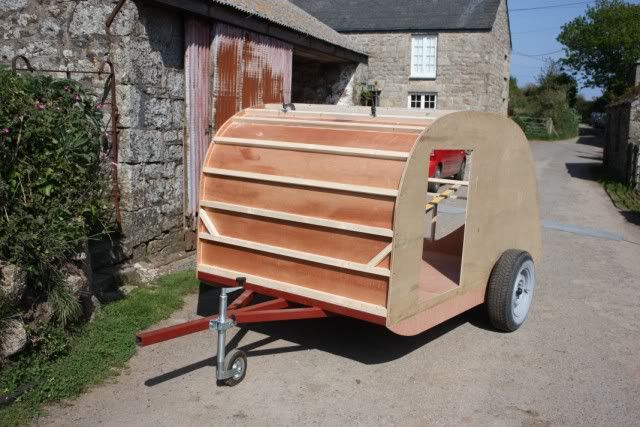 Tow hitch end ready for covering and insulating .
Our lights we have bought for this build .
Regards Chris and Sue