Here is the $ 2.50 lantern as purchased
Here it is disassembled
With a 4 " grinder I widened the mantle to the
inside
diameter of the Christmas light socket ( a round file or a rotary file or a tapered grinding cone would be even better)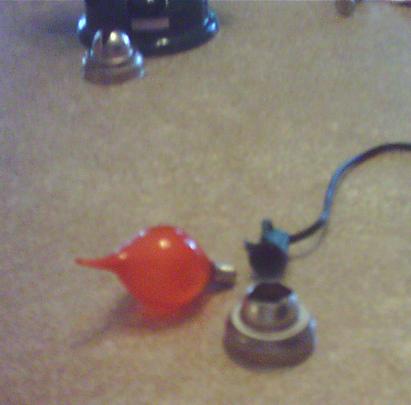 Turn the mantel over fill the bowl shaped void around the socket.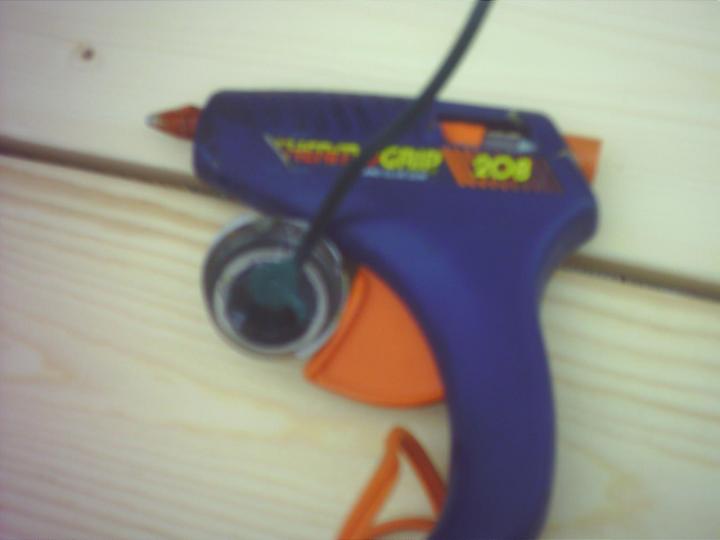 Drill a small hole in the rear of the fuel tank for the cord. Feed the power cord in and make your connections to the socket. This way your splice is in the tank. Wire nuts and tape or solder and tape should work. With the possibility of the thin tank cutting into the cord you may want to drill a larger hole and install a rubber gromet to protect the cord
Here it is lit with a orange christmas light
In comparison here is a mini based high intensity bulb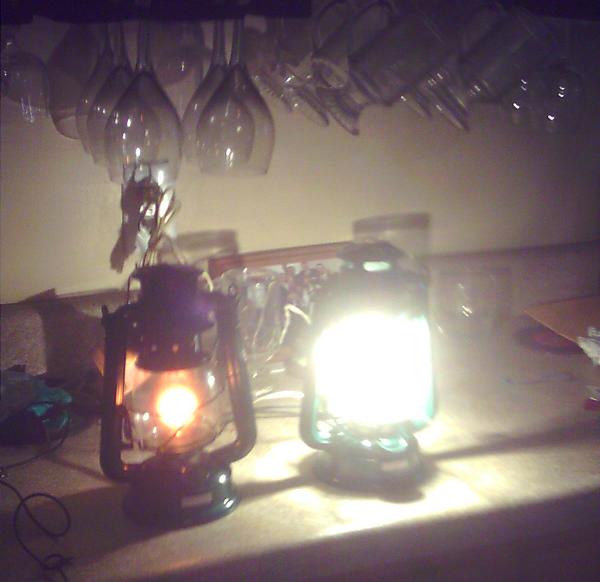 It took longer to prepare and post this thread than it did to build these lights. ( about 45 minutes to build both ) and less than $4.00 each , even including the hot glue.