A forum moderator requested that I post up how I made the super-simple electrical system for my minimalist teardrop. It's cheap. It's easy. It works.
You will need a Marinco 150BBI.RV RV On-Board Charger Inlet, available at Amazon.com for about twenty bucks. You also need a one-to-three short power cord, available from HD or Lowes, a hole saw for your power drill, some wire cutters/strippers, and a screw driver.
If you want, you can opt for a GFCI equipped short cord, like mine.
Drill the hole for your Marinco charger inlet.
Cut the three-prong end off of the power cord, and separate and strip the three conductors to attach to the charger inlet.
Slide the rubber cover from the charger inlet over the cord, and poke the wires through the hole in your wall from the inside to outside.
Attach the three conductors securely to the charger adapter. Slide the rubber cover up to cover the insides of the charger inlet and connections.
Insert the power inlet into the hole in your wall, and secure it with the three mounting screws that come with the inlet. A rubber gasket with a cap for the inlet comes with the inlet to keep it watertight.
You now have a super simple system that can handle 15 AMPS. I plug my Heater or AC into one outlet depending on the season. In my galley, I mounted a surge-protecting power strip. I plug that into another outlet. I have one open outlet for use as needed.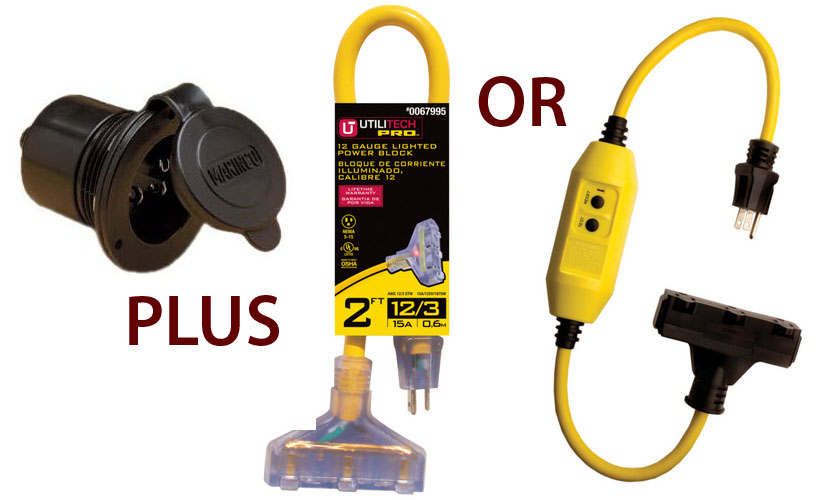 CD