I have the tank monitor pictured below, for 1 tank only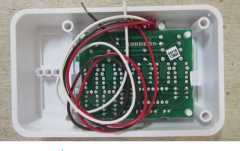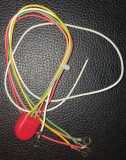 I have looked everywhere, but cannot find a wiring diagram for this one.
I am assuming, but may be wrong that the (circuit board) red is +12v and the black is -12v and the white wire goes to the white wire in the tank sensor bundle????
Which color wires, in the bundle, go to which sensors on the tank ??
Thanks for the help..............Tim