One of the nice things after completing the td was to treat myself to some new cooking appliances for camping. The Coleman oven doesn't good on every outing but it did for my week long family vacation where cooking was for 8.
Pictures tell it all.........................the kids loved the desserts baked in the oven. They helped make the cakes and helped with the cookie dough. Rose treated us all that Saturday morning as we woke up to cinnamon rolls made from scratch. Overall the oven gets two thumbs up.


I followed the advice given from other oven users and baked everything 25 degrees less and pretty much that was it. The oven gets real hot so you need some pot holders or silicone holders to pinch in the corners when you close it.
I made a box to easily fit in the back of my pick-up. The Coleman stove is always packed in the td's galley. The box will hold the grill, oven, and even has a shelf for the bakeware. I figured if the oven doesn't go why carry all the extras. So for now the box with shelves works out just fine and is an easy adtion to the back of the truck.
Enjoy the pics. I found bear shaped silicone ware at the dollar store so the youngest kids each had one. Then their cousin used the leftover for a 9" square cake just for her so she could add some extra frosting. The cookie dough was a mix that you just neede to add butter...........worked great for a quick dessert after mealtime, especially when there are 4 kids in camp!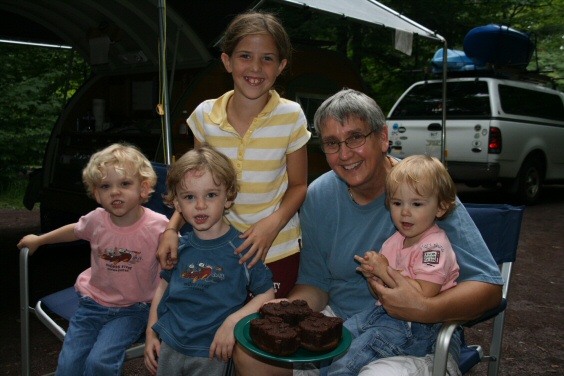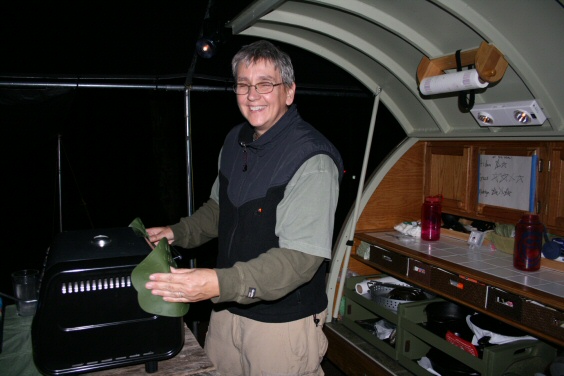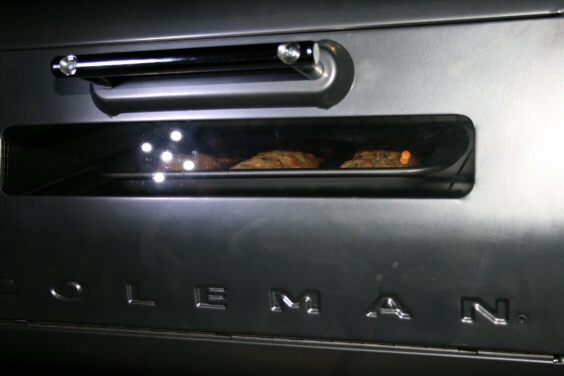 Barb