Hi Folks,
I just ordered a Sportz SUV Tent model 81000 to use as a side tent on my Little Guy 4-wide. I know several folks here have used these, so I have a couple of questions.
1. Any tips for attaching them to the side of a tear to make a bug proof and rain proof connection?
2. How do the Sportz SUV tents do over the long haul? Are there very many maintence issues, etc.
Here is the Little Guy I want to attach to: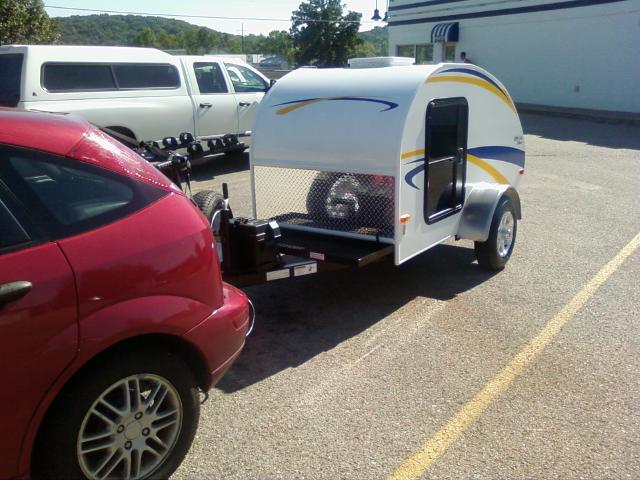 Thanks!