The spring gathering was almost a no go for me. Rather than try and cook dinner and load for the gathering we decided to take a short cut. However it turned out that the purchased ready to eat rotisserie chicken was a bit OFF! The next morning there was a traffic jam at the potty. I refused to let the trots stop me from the gathering but was smart enough to go prepared.......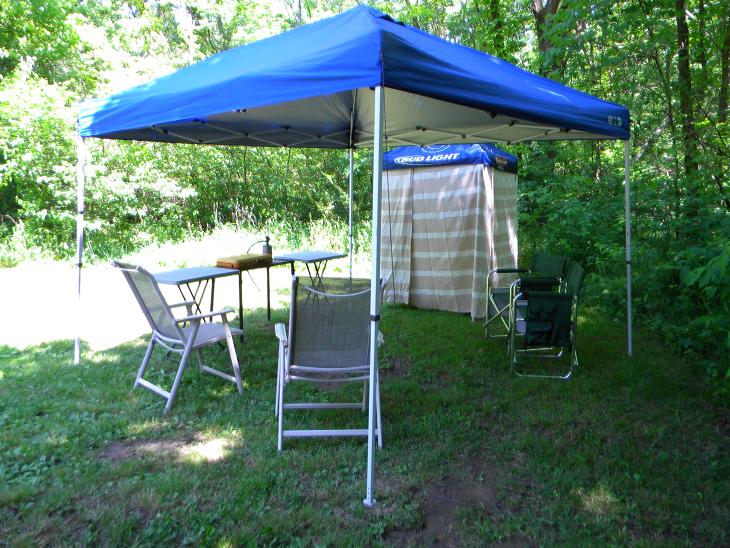 Armed with the 4x4 first up and the privacy curtains from Chubby I tossed in the little Therford porta potty and a 4 pack of important paper and I was GOOD TO GO!
I am equiping the caboose build with a composting saw dust toilet. It will be a wooden cabinet similar to a cedar chest profile. The Top will open like a blanket chest and then there will be a standard toilet seat with lid. The seat will be mounted to a 5 gallon plastic bucket lid and the matching bucket recessed into the cabinet. The lid will have the center removed and the snap locks cut away to make removal easy. A second lid will be available to snap on with a couple locks still functional for long term periods of unuse or while in transport. To the immediate right and left of the throne will be small bathroom sized waste baskets resessed into the cabinet with small hinged lids for the cover material complete with a small scoop.