Mark72 wrote:

Anonymous wrote:I say if you are building an insulated wall, place the studwall on the deck and let the outer wall skirt the frame.

That is how I built mine. However I am also installing a strip of diamond pattern embossed rock guard along the bottom to cover the carriage bolt heads.

Mark
I did mine this way too. In this picture the inner skin is not on yet. It was cut flush with the bottom of the 1"X 3". The 1"X3" sits on top of the floor to support the weight. The wood bellow the 1"X3" covers the frame.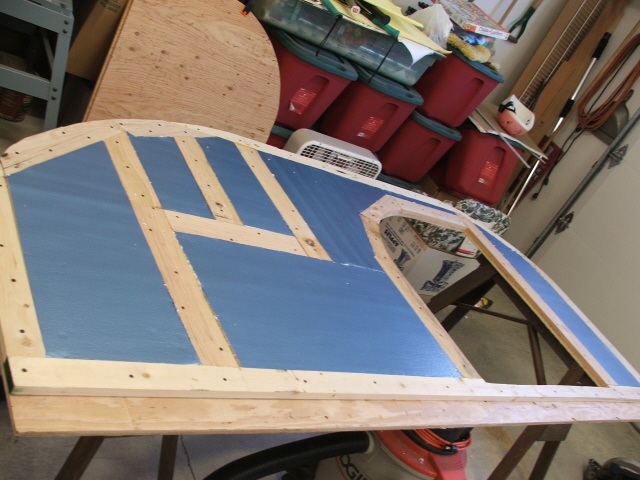 Also, all the screws were removed before the inner skin was installed. They were just used to hold the wood until the glue dried.