Edit 06/19/2016... I had administration move this back over to the CTC thread from the Build Journal. It seems all the CTC builds are journaled here.
********
I actually started this build thread in the CTC section, but I am moving it over here. The Cargo Trailer Shell is completed at the factory and I pick it up tomorrow (02/27/2016). I'll journal my build here. My goal is to be completed by July. We'll See. I'll Add the links below to my previous build and the start of this thread so you can see the donor trailer I salvaged many of the appliances and parts I will use here.
These are the pics the factory sent me today of the CT I'll pick up tomorrow. I'll post some better pics when I get it home.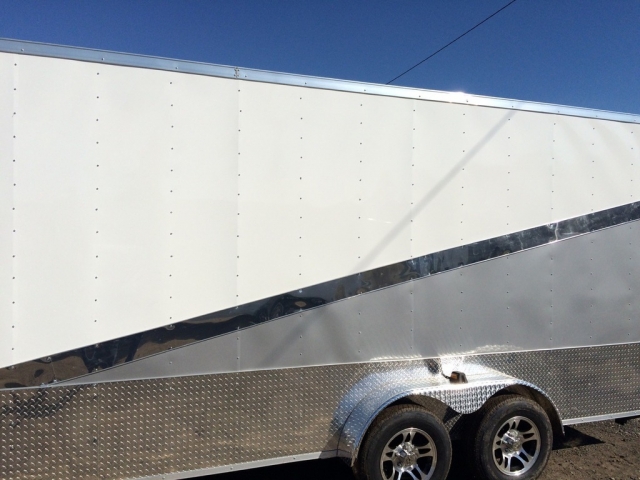 Build thread Start:
viewtopic.php?f=42&t=65137
Previous CTC build:
viewtopic.php?f=42&t=50647
YouTube Videos of Finished Trailer:
https://www.youtube.com/watch?v=FASF-x9ofMY
- Interior
https://www.youtube.com/watch?v=wb-pvBbyyBs
- Exterior