The first test for the camper went pretty well. The first night we used this little space heater

and were almost too toasty, even with the sub-freezing temps.
The next day, while we had some help, we decided to install the MaxxFan. With my father providing some expertise and my brother some labor, we got it installed. It's an odd feeling cutting a giant hole in the roof of the trailer you've been working on for a month and a half. Needless to say, we were both a little nervous about it and appreciated the help. I didn't get many pictures of the installation because it was snowing and we were trying to get it done as soon as we could, but here's the finished product: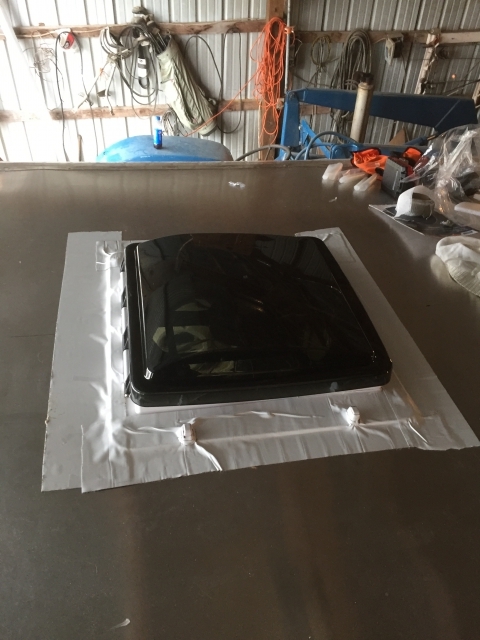 It's crazy to me how flimsy the roof is on these things... The one-piece aluminum roof is great, but seems like it should be a little thicker? Anyway...
Night #2, we used the propane heater (Mr. Heater Buddy)
to simulate boon-docking. I made sure to bring my battery-powered carbon monoxide detector, because I've heard dying sucks. We didn't open the vents enough, and the detector went off around 4am. (I'm glad we used it) We aired out the trailer, ran the fan a bit more, and didn't have any more issues.