Another Sunday= another day working on the trailer...
Lynne worked on priming all the new stuff while I tackled the kitchen sink. (there's an "everything but" joke there somewhere, but I'm too tired to think of it) The idea is that we'll pump water from one of two 5.5gal jerry cans and use a shorter 5 gallon jug to catch the waste. This way the water will be easily removed and stowed wherever I need it to be for weight purposes, and I don't have to figure out any water tank installations...which is nice. We're using a shurflo revolution on demand 3gal/min self-priming pump we picked up on sale at Amazon. Here's a pic of the pump and water containers: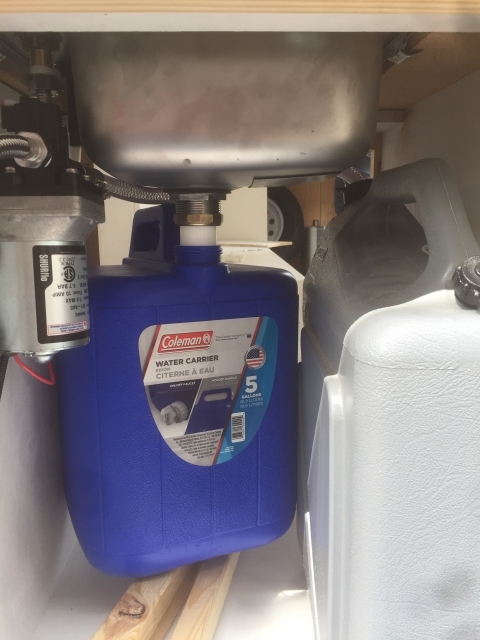 I've got the waste container propped up because I forgot to buy a small piece of discharge hose last time I was at the store and didn't feel like making a special trip.
So after about 3 hours, we can successfully pump water from one bucket into another. Hooray!
Oh, and the wiring is temporary for trial purposes. I'm going to install a lit switch somewhere behind the faucet-just need to figure out a few other things to decide where.