This thread has been updated to include both our 2012 and 2013 February-March trips to the Key West, FL
The Seven Mile Bridge is shown below: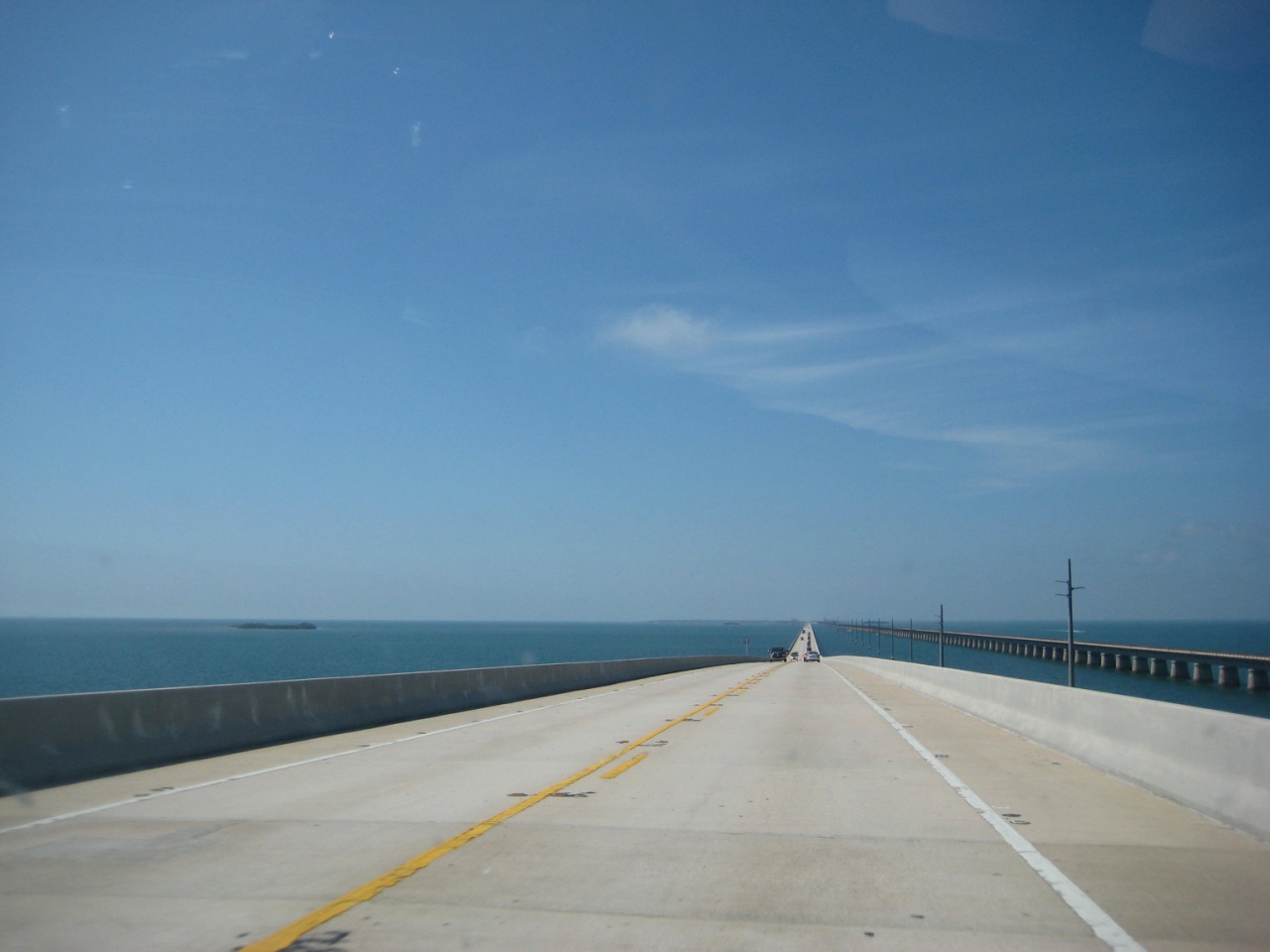 In February 2012 we set out on our own adventure, a teardrop vacation to the Florida Keys. The day we left from our Maryland home just north of Washington, DC the roads were being pre-treated with road melting agents for the forecast snowstorm due later that day. Our hope was that we'd be far enough south by the time the bad weather hit the east coast that we'd only have rain.
We are towing a 2011 Silver Shadow with a 2011 Subaru Forester. This set up was our retirement present to ourselves. Up until this year, we've always been tent campers.
We made it just into North Carolina on our first tank of gas. It was there that Elaine spotted a problem with the TD. We no longer had a trailer plate. It was gone!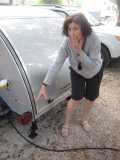 A call to our state motor vehilces department went unanswered as it was Presidents Day holiday weekend. Although we worried about getting pulled over we made it all the way to Key West and back without any police stops.

We spent our first night in the Savannah, GA area at a KOA. The storm we hoped to avoid as snow dumped three inches of rain on our campsite. The water was over the tops of our shoes when we left in the early morning hours.
After another day of driving, we were in Key Largo. The weather was sunny and the temperatures were in the 70's! Perfect! We had great weather the whole time we were in Florida.
We made two trips to Everglades National Park. In February, Florida expereinces a dry season. This concentrates the Everglades wildlife in the wet areas, so viewing abundant wildlife was a snap.
The final leg of the trip was less than 100 miles from Key Largo to Key West. The scenery was stunning!
We stayed at the Sugarloaf Key KOA, 18 miles outside Key West. It was a camping resort with a beach, pool, hot tub, pub, restaurant, clean facilities and a great staff. We found many very friendly people there. The pub had entertainers and bingo. Fun stuff!
Key West had lots to offer. We visited the city on three separate days. The restaurants offer fabulous seafood. There are lots of bars too. We visited all the tourist sites: