Went down to Kaycee for the 6th annual Ledoux Days. It was a blast! Drove the Rat Rod the 50ish miles south and took the camper. The campground had a deal with a local church that allowed us to camp in their grass right under a huge tree just a block from the stage. The shade was welcome as it was Hhott! Ned Ledoux opened the concert with an acoustic set, then came Corb Lund who is totally rad, the Neds tribute band to his father Chris closed out the night. It was an awesome time!
I got a text Sunday morning as I was getting ready to head home from a friend I hadn't seen since tech school in '99. He was camped just across town by the creek. We had a great visit!
Tow duty. The 500 Caddy didn't mind a bit.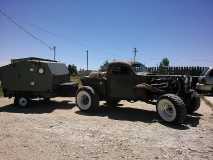 Messy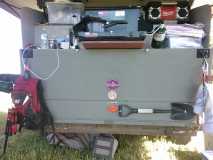 Mr. Av Firethunder!!!