Now I went and done it

I found a deal I couldn't turn down ! A P3500 GMC step van. Yep it is a giant potato chip or laundry type chassis. I spent a large portion of its life as a U.S. Military supply truck on a base somewhere. Later turned loose somewhere along the way it was given a new long block overhaul. The current owner and I estimated 80,000 on the new motor +/- . Good tires and runs out great. Now it gets better...... Ambulance inverter that will run about everything but a welder. Motion sensing led light fixtures inside front and rear. Insulated and white corrugated steel siding walls brighten the interior and ceiling. It also has an on board compressor system and a 5000 LB class 4 hitch. The caboose has a towing buddy if ever needed. Mean time it will be my flea market fliver. A mobile warehouse and thanks to onboard 120 volt AC it can be an on site work shop as well. Once the part time retirement becomes full time I can start the flea market circuit with my wood projects and beer and wine lamps for sale and make a few extra bucks.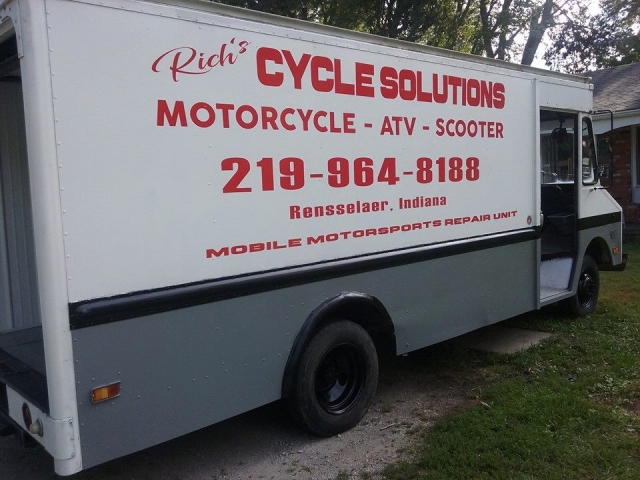 OH the best part $2600.00

Hell I may take it over to Frankfort and camp out in it on the property just to upset the zoning czar who ran me and the caboose off of my property. You can park your vehicle on your property can't you ????