And on to a little more tasteful note......
Found a nice cedar 2x4 in a cull pile at work so I brought it home (with the bosses blessing). I took my hole saw and drilled a 2" hole at the ends and inserted a rail that in a former life was a safety rail for a child's bed.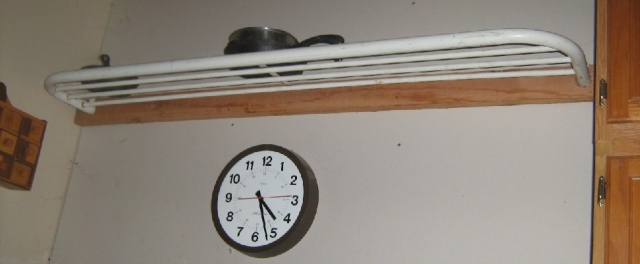 You can see in this pic there is a bracket that wraps up and over the 2x4 I screwed this bracket to the top of the 2x4 to gain extra support. I thought I may have to add decorative chains to the ceiling but was very pleasantly surprised how sturdy this shelf is without the chain addition.