Well the built in shelving units are all but drywalled complete. Here is the living room neich now closed off
And the neiches to the right and left of the bed are also now completely drywalled....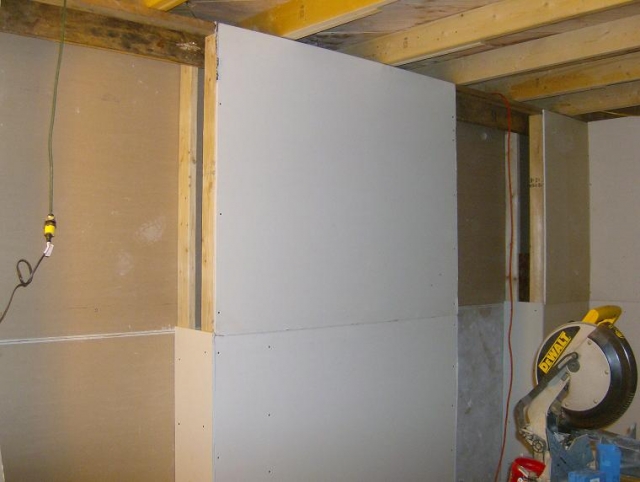 Roof is all but complete and the potty room and the closet are complete with ceiling and wall sheathing.
I have decided to add a rear door to the closet

It will empty directly into the bigger building. A kitchen fire could close of the route from the bedroom archway to the front door. This will allow the closet to be used as an additional fire safty eggress route if ever needed.