Remover the odd cement board on the front and replaced with the pretty cement board....
Here is a small portion of the wood being stockpiled close to the building. ....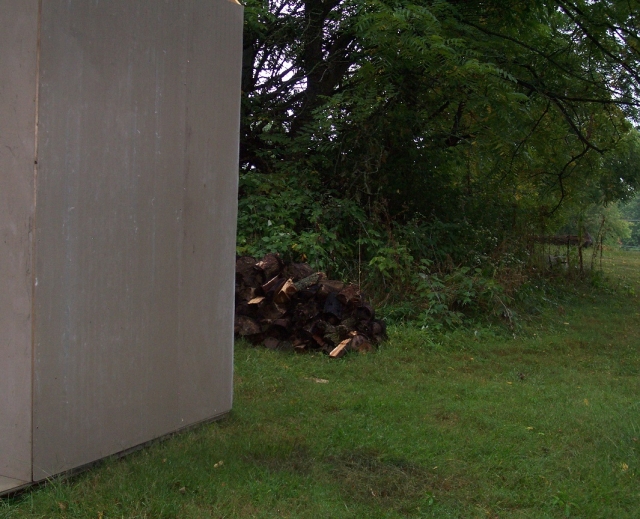 And here is the dumpster salvaged drainage tubing that will become the delivery and return air ducts to and from both tiny's.....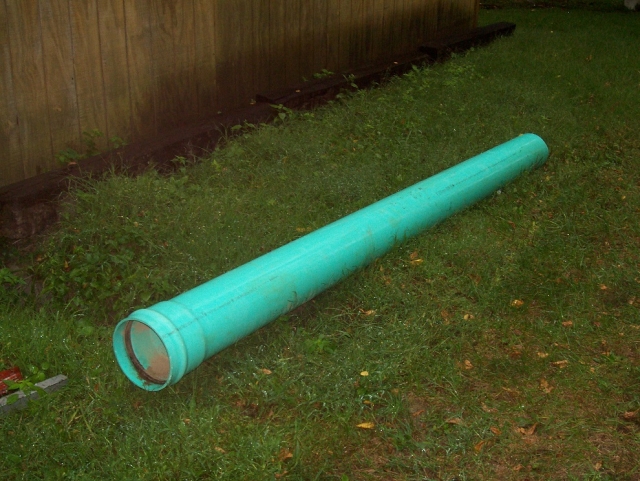 A funny side note took a few bucks with me to a local company where I had seen a steel entry door leaning against the back of their building for a month or more. My hope was to buy it for little or nothing. Well I got my wish NOTHING, yep free , zero, zilch, not a red cent. Heck the owner even gladly came out to help me load it complete with the new unused jamb set that came with the new door he had replaced into his existing front door of the office. I LOVE FREE !
The new to me old steel door will be added to the woodstove shed and the jamb set will be canabelized to fit the side door on the caboose that had to be replaced.