I think I got a good deal on my Craigslist purchase today when I bought this stove and lantern for $25.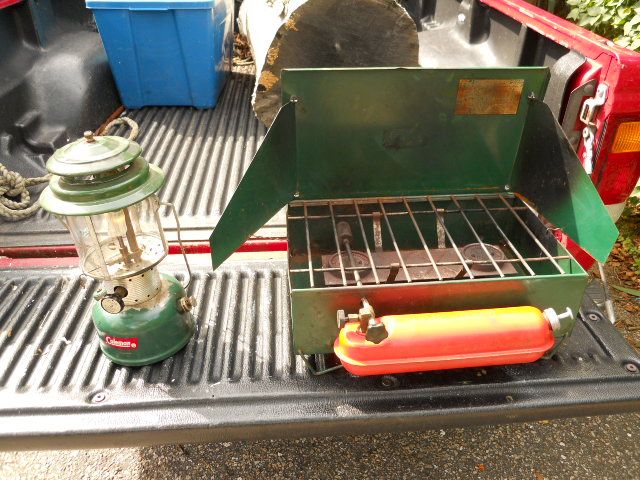 The lantern is a 220 F dating from June of '64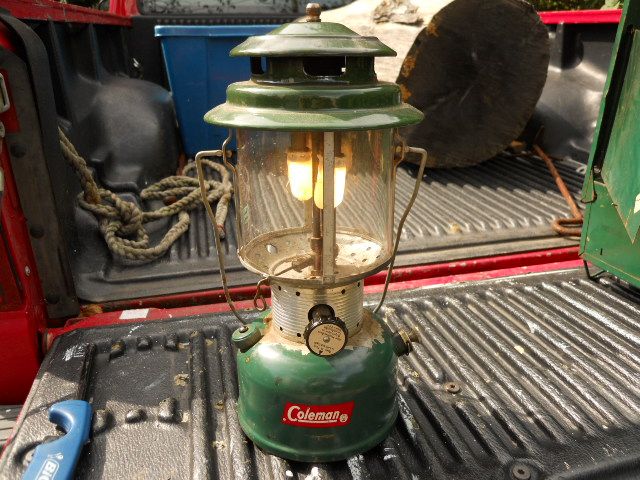 And I just figured out that the stove is a Thermos 8491, don't know how to find a date on that yet.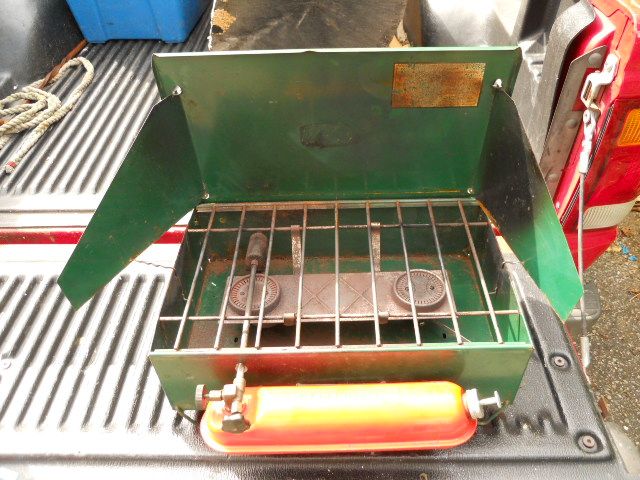 Both had fuel and lit right off with no tinkering needed! I haven't really figured the Thermos controls yet but both burners did light. It has 2 knobs, one facing the operator and one facing the left side. I opened them both about 2 turns and it went. It burns so clean I may have to wait until after dark to really get a feel for how they work.
Oddly enough the first lantern I ever acquired was a cute lil blue Thermos at the "free to a good home" section of our landfill. I need to find some parts for that one...
Keep the blue flame burning!