The Ingrid plastics company of Chicago is no more but occasionally you can still find the party balls on sale at goodwill, e-bay, and even a yard sales.
A soccer ball sized orb that can provide you with 6 sets of plates, saucers, and bowls with 2 mixing bowls and a serving tray. In the original set there were six matching little juice glasses but they never seem to survive in the sets as they were really too small to be practical. But I do love these sets. For a small space they pack well and provide color coded settings for 6.
I was yard "sailing" yep sailing from one yard sale to another and look what I found....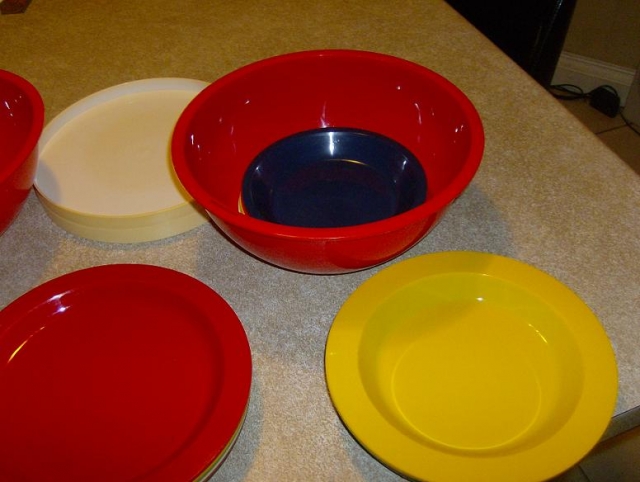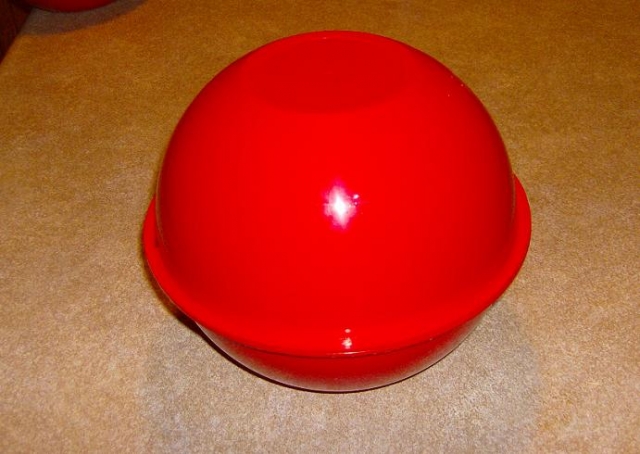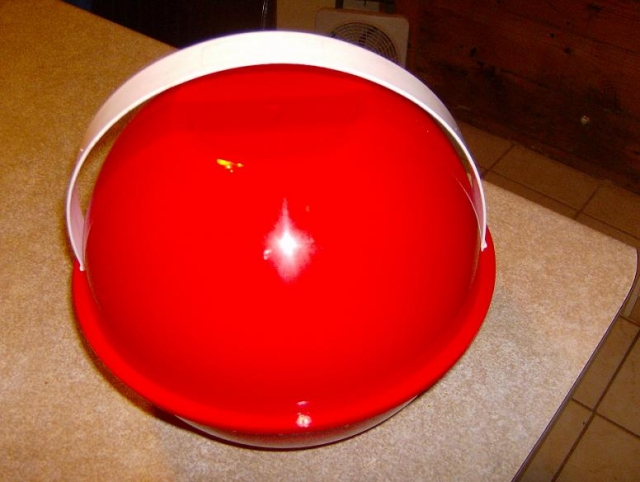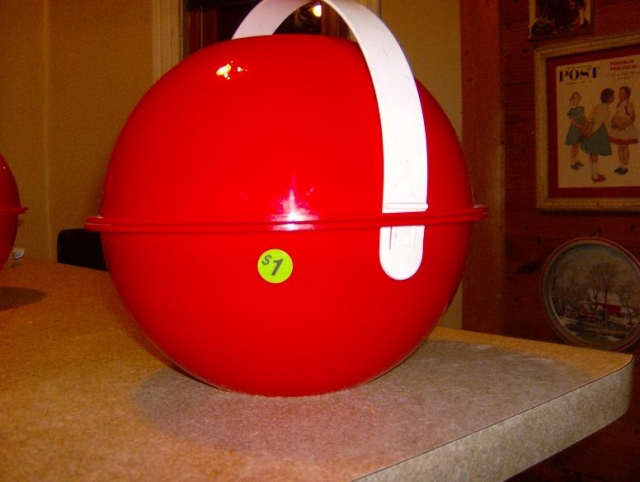 YEP ! THAT"S RIGHT A SINGLE BUCK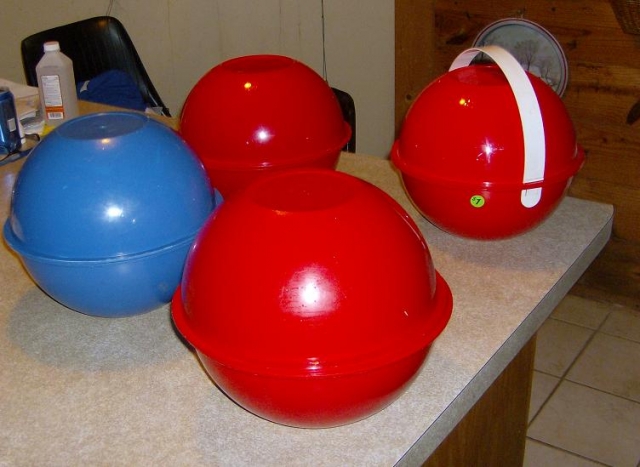 I have a set dedicated full time to the barn and a second set in the teardrop and a 3rd set in the caboose.
These are some extra backups

It's almost as bad as castironitis