This thread is the official clubhouse of the TnTTT ORIGINAL 200A LANTERN CLUB.

That is our official name. Some may refer to us as a gang from time to time, do not let that scare you. What is this club you ask? The answer is simple - The TnTTT ORIGINAL 200A LANTERN CLUB is the coolest and best place to hang out on the internet if you are a Coleman collector and you revere, respect, hunt down and lust after the Coleman 200A Lantern in all of its forms.
Here we can light lanterns, show off your collection, smoke cigars, drink scotch, lie about your addictions and many other shenanigans.
Here we can talk about our shirts that have been on the planning table for two years. We can talk openly about bringing home tons of lanterns and spending ridiculous amounts of money on e-bay.
This is your home. You will not be judged or thought of as a crazy Coleman nut. Here you are a member of the 200A LC!
Just post a lit 200A lantern. And fly our colors proudly in your signature line.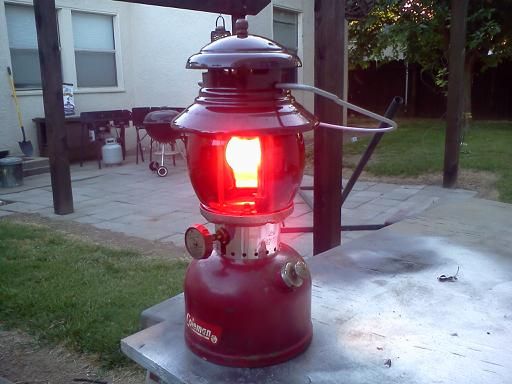 Behold the beauty of the 200A. Just look at it.