I am at the "Midwest Vintage Trailer Rally" and Mike walk walks up to me and said that he had something for me.
[img]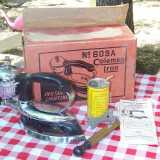 [/img]
Whoo Hoo! He could not get it to fire up. So I guess it might be a winter project for me. I did bring a few things to show off. And I did get to wrench on Mike's lanterns that he was having trouble with.
[img]
[/img]
[img]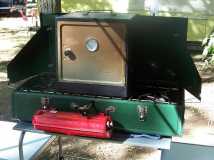 [/img]
Taa Taa for now, gotta play with my vintage trailer buddies. I also have join a new gang I see.