Was wasting time junk shopping and spied a little round globe sitting up on a shelf. After some digging I unearthed a Red top Coleman 200. It was $22. I tipped it to read the date on the bottom and dumped gas on my leg.

Took it to the counter and asked them to hold it for me. From the few pictures I have found on the net, It may be all original. It's hat, fuel cap and knob are all red. The bottom is nickle. The hat has some chipping around the bale. Even came with a mantel.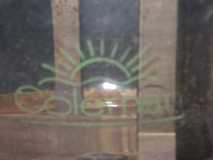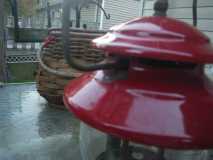 After reading about how rare/old it may be, I'm afraid to touch it.