Today was the spring swap meet and tractor show at the
Zagray Farm Museum
. I've posted on this meet before. It is really good for tools and there has been plenty of cast iron and Gas Pressure Appliances (GPA's).
The only thing I really wanted to come away with was some wooden carpenter's clamps, and maybe a tank valve and generator for the 425E stove I bought there last year, but the plan was to keep my eye out for anything I thought you guys might find interesting. Let's see how we did.
This Tilley lantern looked to be in fairly good condition for its age.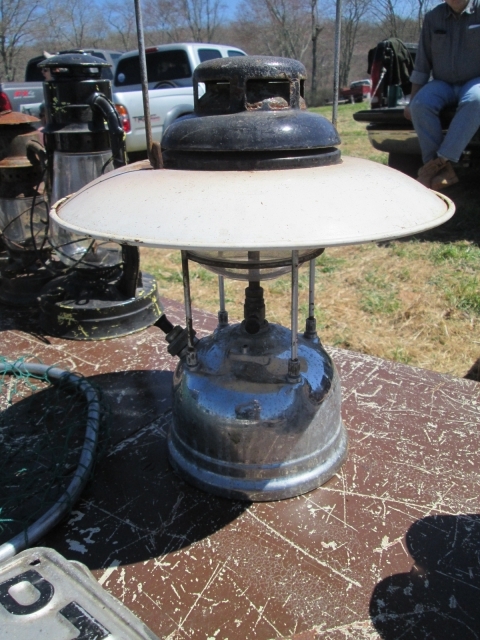 This old reflector lantern was in really rough shape with a pretty heavy rust patina over the whole thing; interesting, tho. I took a picture of the embossed name but it didn't turn out due to the sun glare.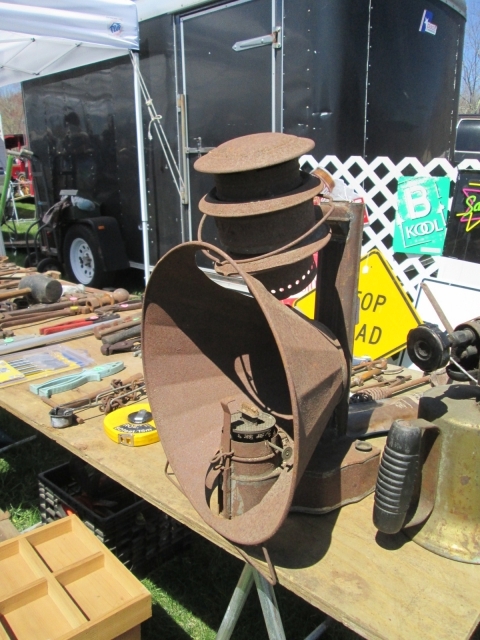 CI Muffin pans. They had an 'A' mark on the back.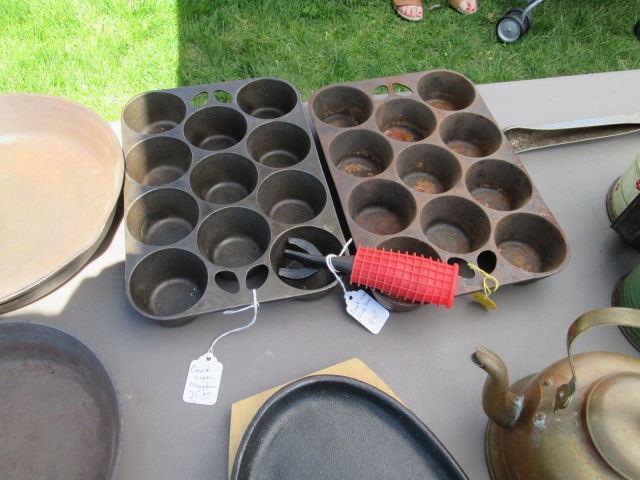 This stove was pretty cool with brass globe tanks for each burner.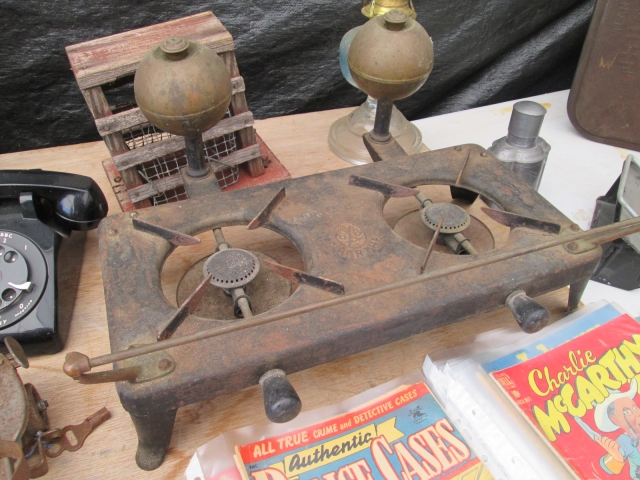 Heater.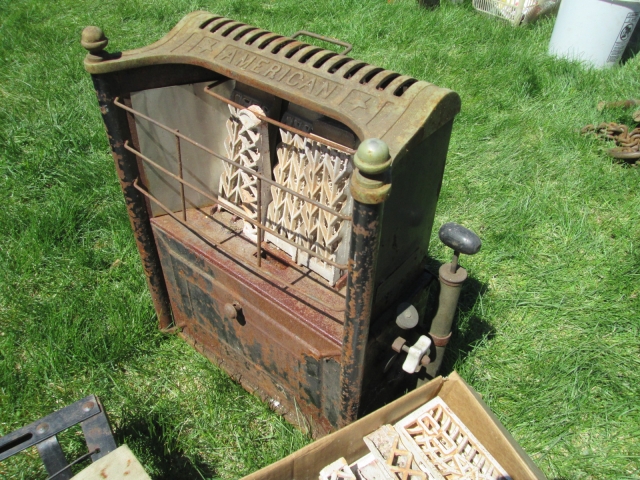 Wagner Ware Sydney Scottish Bowl No. 8.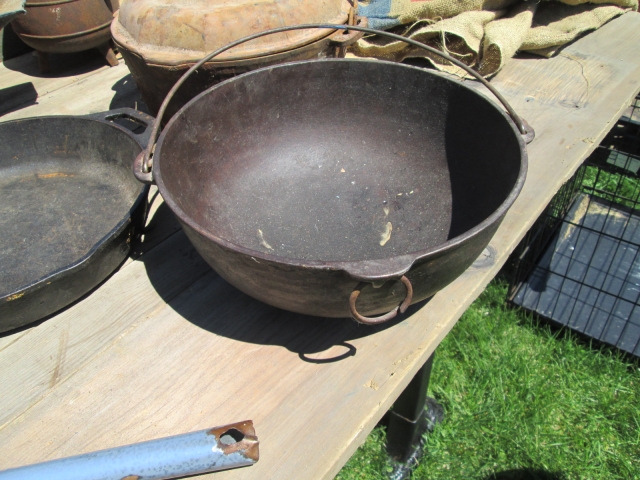 There were two of these large burner stoves; heavy cast iron base about 12 inches in diameter. They are lead heaters for chinking cast iron drain pipes.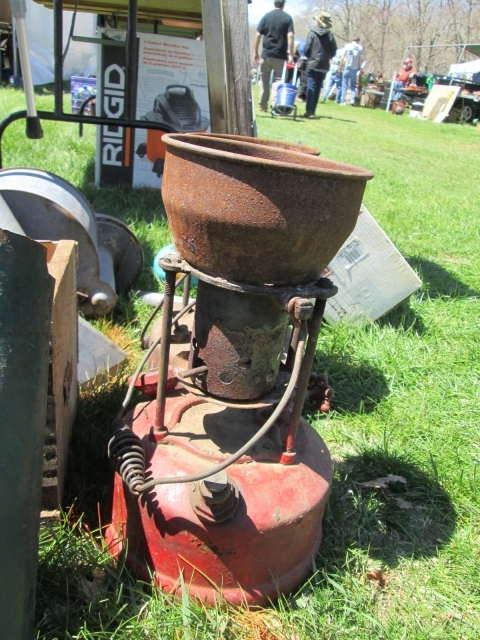 Seller said this was a Singer. Obviously a military unit in good shape. The attached funnel was flattened a little and it needed a mantle, but there were a couple in the storage tube. Seller asked $45.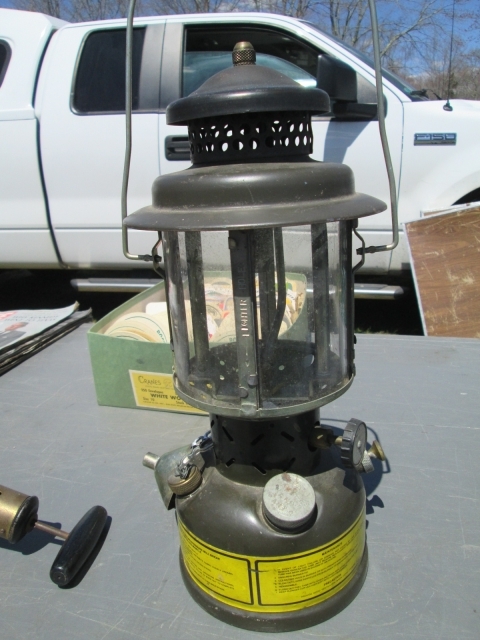 Kamp Kook and Primus light weight with original box.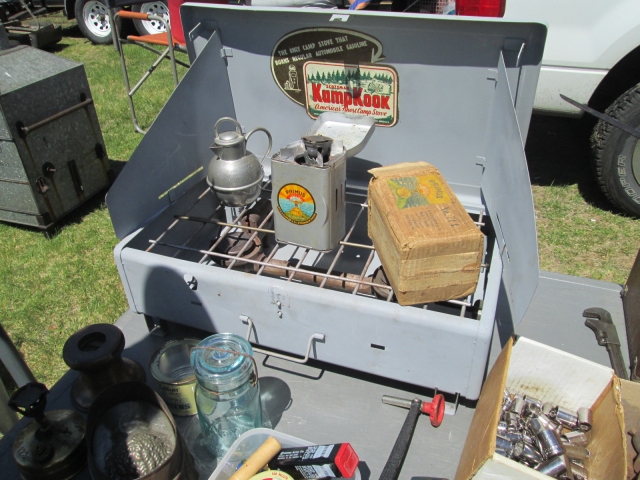 Cast iron vendor. All cleaned up but asking prices were higher than the casual seller, too.
Well I showed some real restraint this year. Here was my haul. I found 3 of the wooden clamps from one seller; one smaller Jorgensen, one larger Jorgensen and a large Brink & Cotton (made in Connecticut). Asking $25 for the lot, gave $20. Another pair of the larger Jorgensen's for $5 each from another seller. New these cost about $25 each, so I got 5 for $30, or 6 bucks apiece. Not bad. The rear screw on the smaller one was frozen, but a couple of squirts of PB Blaster had that freed up in short order.
Ran a small wire brush on all the threads, hit them with some PB and they are good as new, and "slicker than snot".
This corn cake iron was pretty clean, just a little corn meal stuck in a few "kernels". I liked it because it has 9 holes. No markings and probably not an antique, but the wife and I both like corn bread so it came home with me for $18.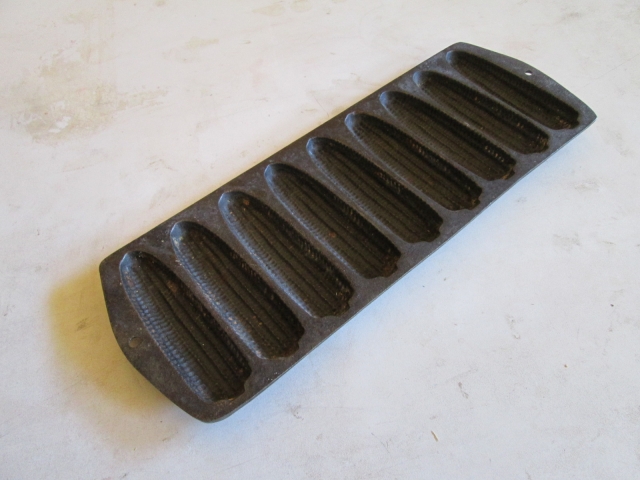 I didn't have a pry bar in my tool kit before today. I was only half idly looking at this one and had set it down when the seller pointed out that it was "made in USA" and only wanted $2. That's about a buck a foot. After cleaning it up with a scrub pad and some PB I found that it was marked "NLEY ATHA HI-CARBON No. 124". Turns out to be a Stanley Atha with half the roll mark missing.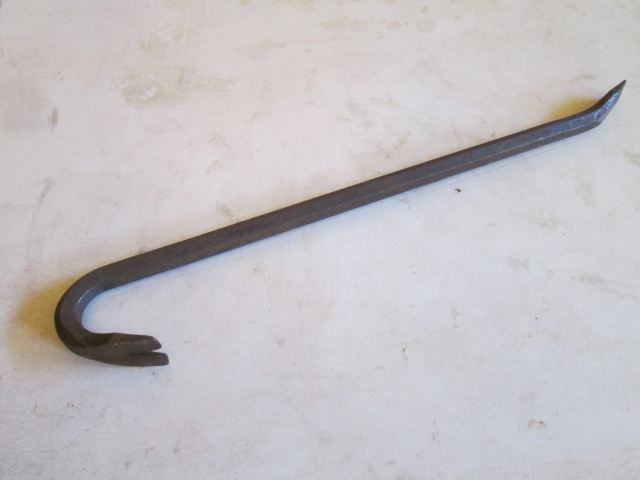 One last small item. The cheap little circle compass that I keep at the loft has a crappy little ball detent mechanism that is worn and tends to bind; the pencil clamp doesn't hold very tight; and it doesn't close up tight making stepping off small gaps difficult. So I gave a buck for this equally cheap, but better compass.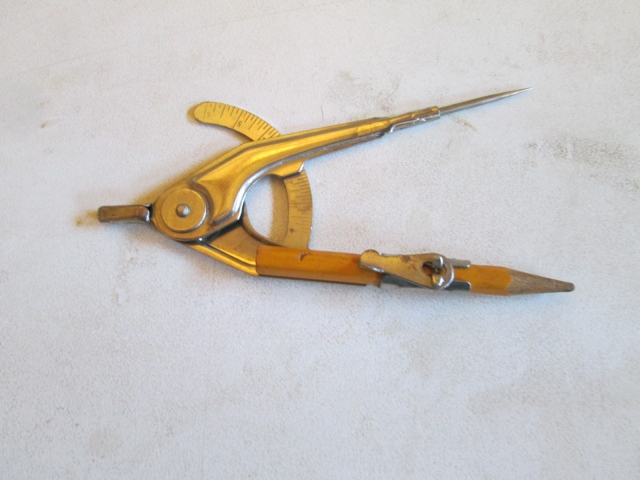 I have already put the clamps to use on the build, so it was a good day. Thanks for coming along.