Finally completed all the little details like lights, wiring, safety chains, checking that everything is tight and road tested the Explorer Pod

I'm happy to report it tows great. A highway speeds it tracks nice and straight with no wandering. The suspension is a dramatic improvement over standard trailer springs. Train tracks, speed bumps and potholes that send my flat bed trailer bouncing off the ground, were all no problem. The real test was a 40 mph run down a washboard, potholed gravel road, the springs just soaked up the bumps. Keep in mind this was towing it empty.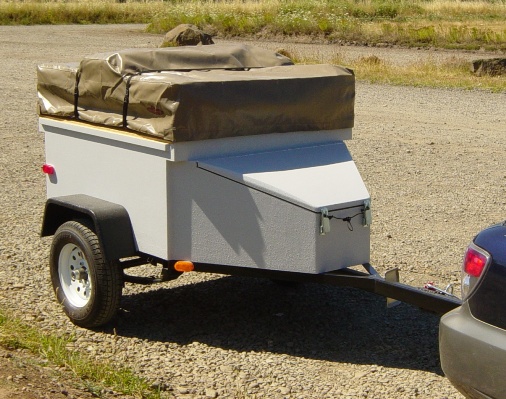 There was one bummer, the Trailer Top Tent I've been work on still has a few details to finish. So to get the Explorer Pod on the road initially, I removed it and put a Mombasa poly-cotton tent unit on it for now. Although the Mombasa tent does look nice on it also.
Next stop, get it out camping ...