FeatherliteCT1 and Noseoil, thanks so much for following the build and letting me know you like what you see! It's hard to understate how encouraging that is. Certain aspects of a build can take a long time or seem tedious, and the heater/propane aspect certainly has. I am looking forward to when that part of the build comes together! I have camping reservations in December so it really needs to!

Meanwhile, I'm happy to report a certain Christmas / Birthday present arrived yesterday. I am being a responsible customer and testing it out, LOL. Here I have it hooked up to a little 12V battery I keep on my workbench for projects. Seems to charge well enough!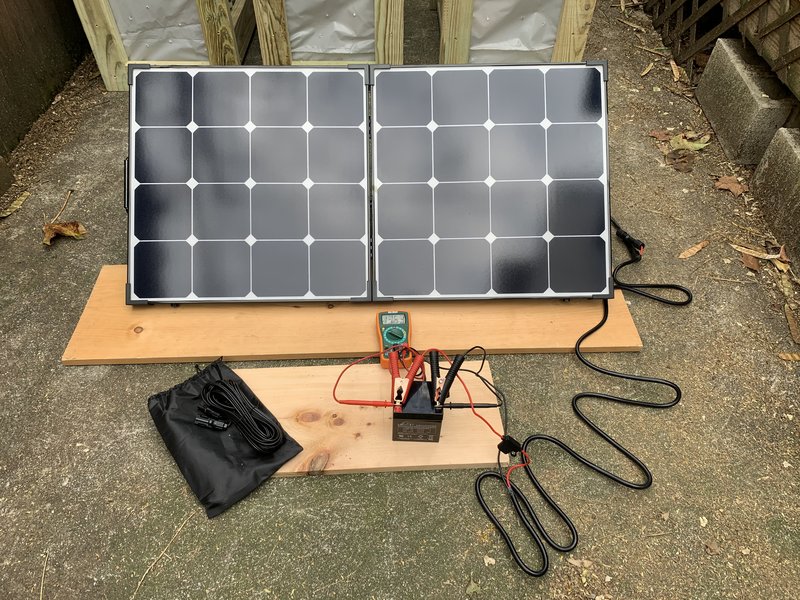 0.4 Amps is not too bad for being under trees and on a cloudy day like today. It should be able to do 5.6 amps in full sun.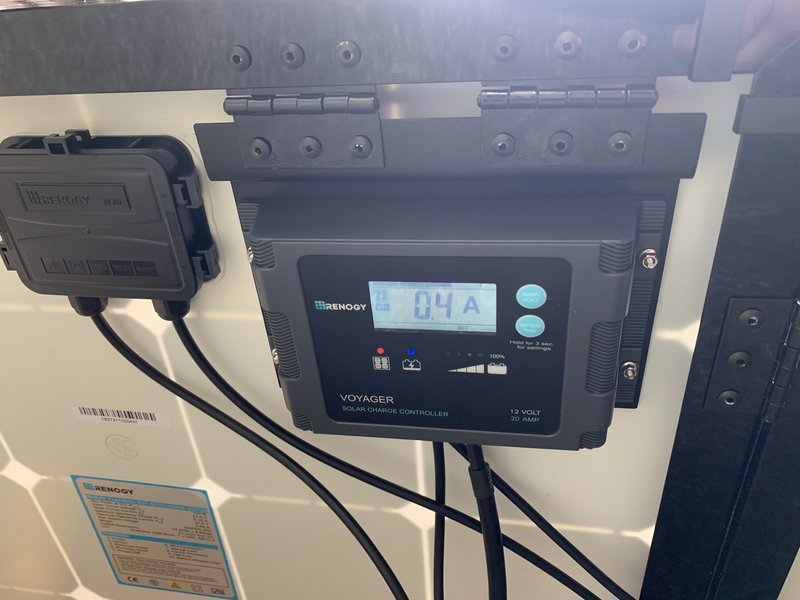 This portable 100 Watt setup can be moved so that it faces the sun and so it's not in the shade, without having to move the trailer. I have a 140 Watt panel fixed to the roof, but most campgrounds we camp in have trees. Now that we have a fridge and a Propex heater, we will need a little more regeneration during the day than a shaded 140 Watt panel can provide.