Hallo All,
My name is Rian, and I live in Rochester, Kent, in the United Kingdom (England) I am known on various internet sites and communities as "GRIZZ" which is a long story.....

I am a newbie here, found this really awesome and informative site Via my "home-site" where I practically live.
http://www.retrorides.proboards86.com
This website is pretty much dedicated to all forms and models of cars, both modified, restored and everything inbetween.
I hope to learn loads, and hopefully even be able to contribute sensibly on here .
Born in South Africa in 1963, makes me 46 years old.
I came to the UK August 2002 by transfer facilitated by the company I had worked for in South Africa, and still work for (Though they anounced a 5500 person redundancy by next year, last week ).
I currently run a 2006 2.5l V6 204bhp Mercedes Benz as company car and daily driver.
I also have a BMW R1200GS with all the extras one could throw at it, excluding SatNav (still oldskool there)
These two are just modern conveniences.
My true love is a 1963 Ford Taunus Transit FK1250 which I imported from Germany on 27th December 2007. The bus has a 4cyl 1500cc petrol engine which produces 55bhp in original form, so who knows how many horses are left today ?
LINK:
http://retrorides.proboards.com/index.c ... read=37192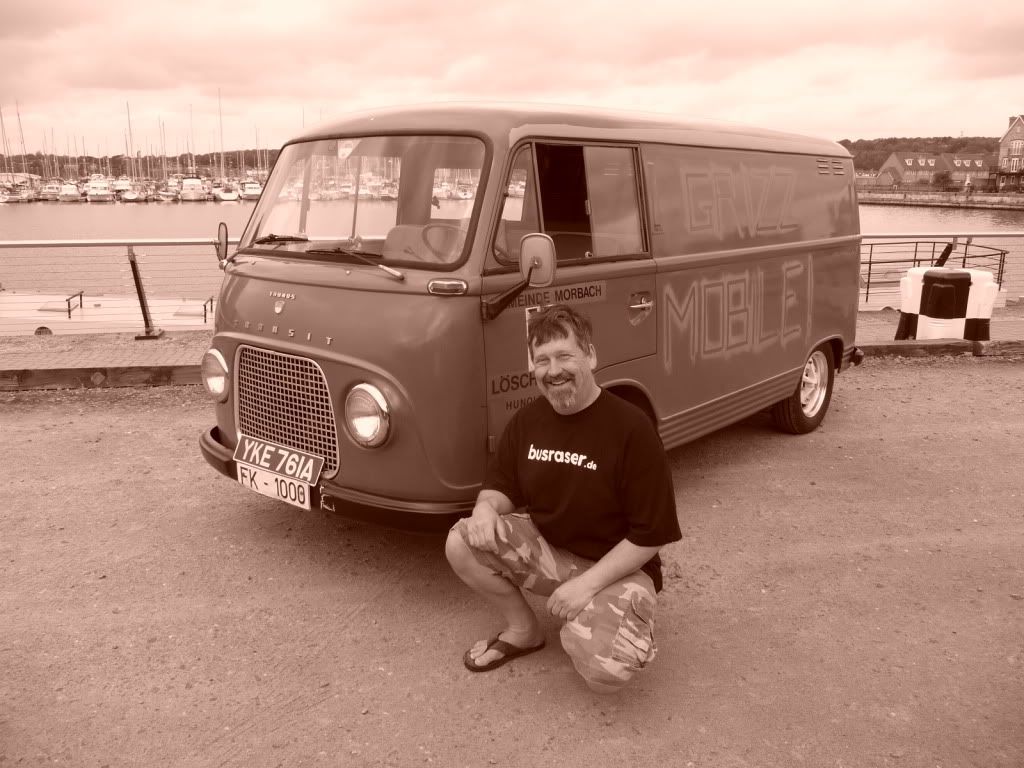 I also have a 1956 Ford Anglia 100E , which I bought for my Fiancee as she is a petrol head too (Lucky me)
LINK:http://retrorides.proboards.com/index.cgi?board=readersrides&action=display&thread=60718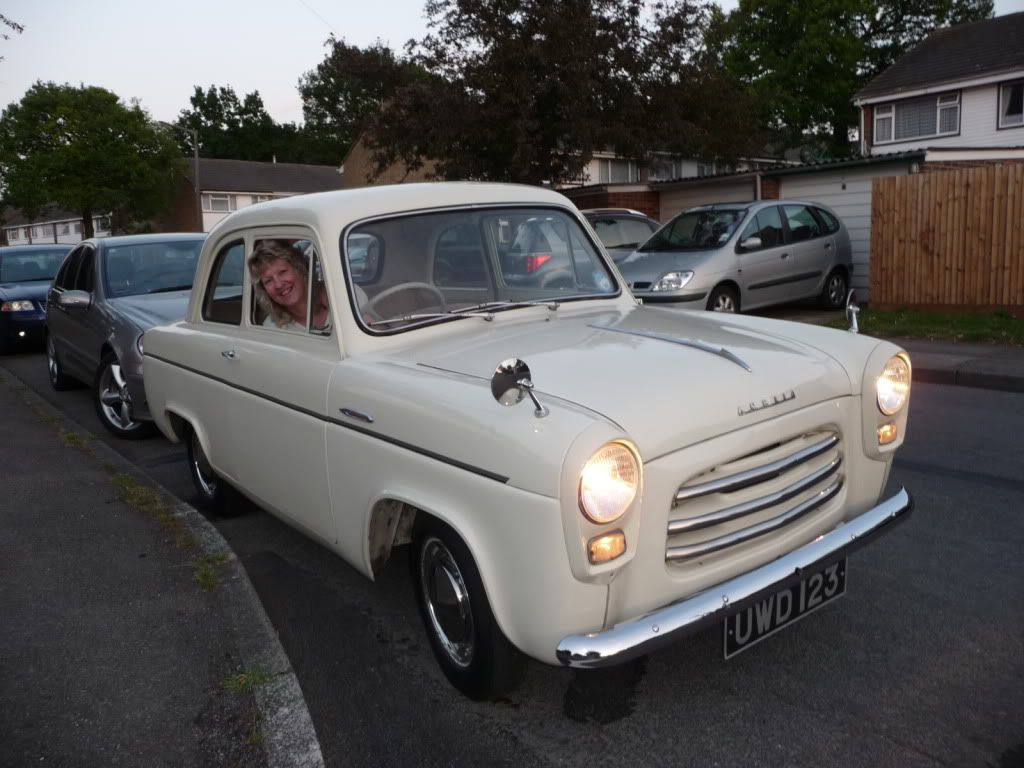 Here they are both in front of Nicola's place on the way to the
http://www.medwaymonkeys.co.uk
get together.
During 2009 we have just enjoyed the Transit bus and the Anglia.
Camping at various venues, including Santa Pod Raceway, at the Classic Ford weekend, and also at the Haynes Museum at the Retro Rides Gathering '09 , which is our prime weekend with the old cars every year, its a small intimate gathering of good friends.
We have found that even though the bus is better than a tent, a trailer will be better than the bus, so I have decided to build us a Teardrop over winter, as the Bus is going to a friends place for a Ford Zetec transplant, which should see power up to around 105bhp from 1800cc. Thus leaving me with both space and time to build the trailer.
Below is a link to what I have been up to so far.
Clearly, loads to learn and find out, as well as collecting some of the bits needed before we sleep in it.... Hope that will be before the next summer.
Any advice and tips as well as shortcuts that work appreciated.

Trailer build link to date:
http://retrorides.proboards.com/index.c ... read=67389
This is potentially where I would like to end with my trailer, clearly the photoshop pic is just to give me direction on the colours.
I plan on going along the lines of a modified Grumman.