After work today I went down to the garage to check something out that has bugged me for a while.
The truck has some white plastic panels along the bottoms of the doors, and when I bought it, my suspicion was that they were covering holes. Presumably speaker holes. But you could not feel it, as the plastic is quite thick.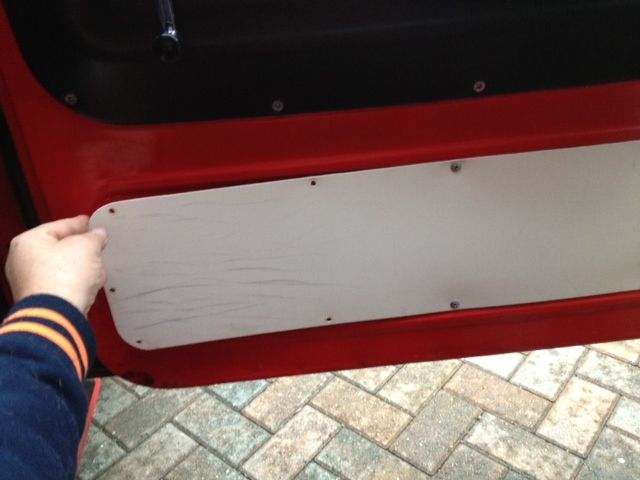 Ideally I would be happy with intact all steel door panels, but hey..... if the holes are there..... make lemonade.
Et Voila !!!!
Test fitted the 6 X 9 200 Watt speakers I had hidden for a rainy day and even the mounting holes correspond.
I also have an amp in the garage that I gave to a friend a few years ago, along with a 12 inch Sub, which should drive the pair of 4 ways quite adequately.
Of course there are also a pair of speakers mounted in the "B-Pillars" behind my head, but I will be leaving them alone. Along with the 400 Watt speakers in the doors, it will be way more noise than I need.
Over the weekend I have a few bits to do, including going to see a guy about airbrush painting a skull.
I may pop over to Martins, as he is in the electronics game and I want to fit a beeper inside the cab to my indicator, so that I can remember to switch them off after I go around a corner.
He also has rubber grommets which he uses in his daily job, or removes from customers cars, so maybe fit some when fitting the speakers in the doors.