So, just to put things into perspective.....
I got a cheap, damaged hard top, repaired the damage and attempted to respray it in a metalic gunmetal grey colour (In rattle can finish as the rust repair worked so well)
So after repair, primer and prep, I broke out the rattle cans..... FAIL !! (due to stiped narrow fanning)
Rubbed that back, bought proper spray paint, used my small ALDI compressor and gravity fed gun..... WIN !!!
Then back to Rattle can clear lacquer after two days...... OOOPPSS FAIL !!! (Again, stripes)
So one more trip to the paint suppliers and bought more of the grey, and a litre of clear lacquer (Total cost now nearing £100 where a body shop would have come in)
A few days of rain and drop in temperature this week, followed by intermittently clearing skies on Saturday morning.... I wet sanded the roof back again early Saturday, first coat down by 10.00 and a second coat by 11.00 followed by two coats of clear by 16.00 and back on the car by 17.00
I will wait a few weeks for the paint to harden and cure, then hit it with some serious hand buffing to deepen the gloss.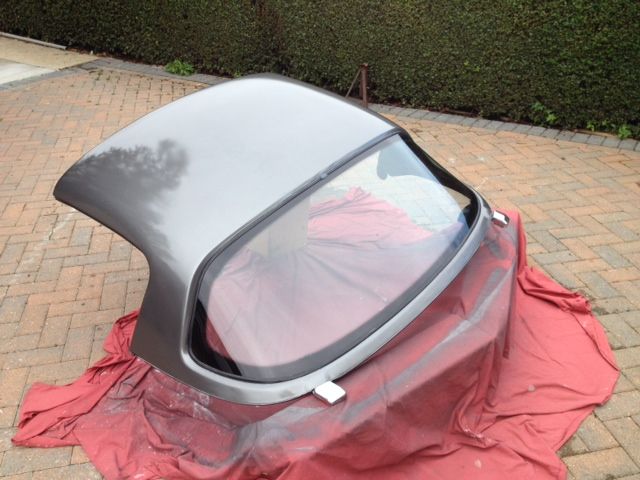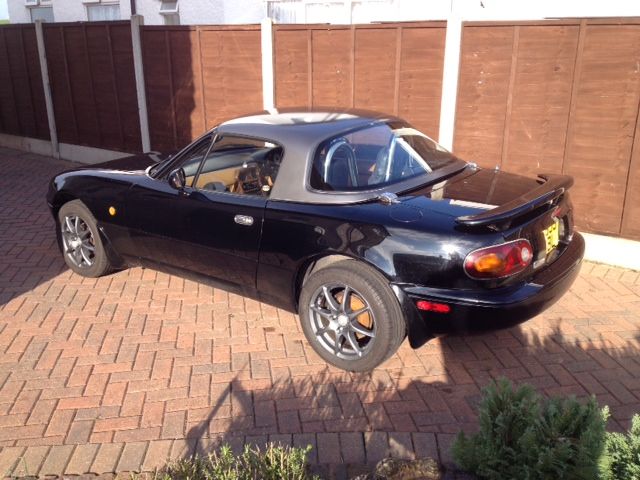 Nicola had been on Ebay again recently and added a dead Kitty sticker to make the car go faster....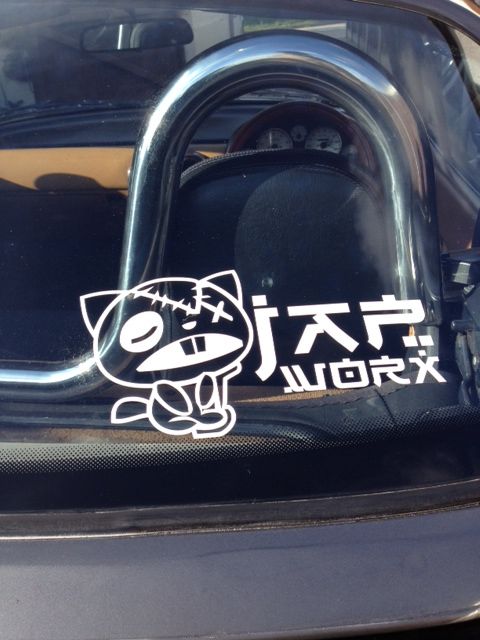 Lastly, I guess I can add that today was Tom, Nicola's baby's 18th birthday.
Typical teenager, he did not want to get up for breakfast, but eventually chose McDonalds.
When we got back he went into his grotto and into hibernation for another 3 hours..... KIDS ?? !!