Happy Belated New Year.
So mate Scot "Jabbo" popped in at about 11.45-ish last night.
Ostensibly to drop off two tyres that were previously fitted to two of the Radar wheels that were on my Teardrop trailer. I had sold him the set of four last year to fit to his wife's VW Beetle. But he wanted less than a 185 on the front.
So he came in and we sat chatting for a while, at which time Nicola came in from her evening out with friends.
Not a word said about the painted parts in the Green room.
It seems winter is here....
Saw gritters everywhere on the road today. Got home, planned to go work in the garage but the wind was pumping, and the temperature had dropped to a level where paint would not dry well.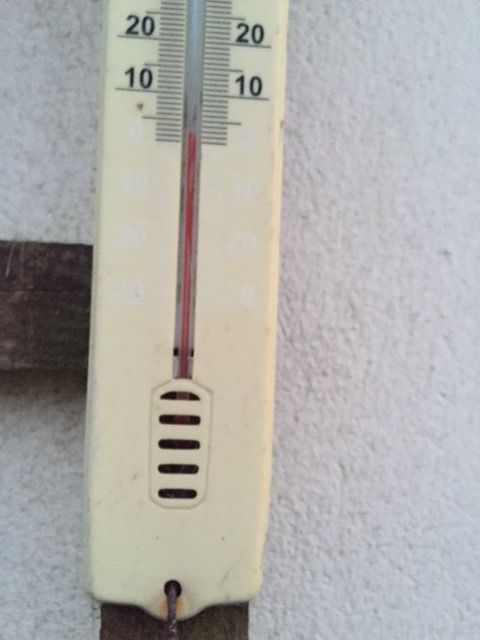 So on to "Plan B"
Nicola was going out with friends for dinner.
And when the cat is away....... This mouse will play. As Paul NevEno says, the house is hers and the shop is mine.
So I brought in some bits to paint.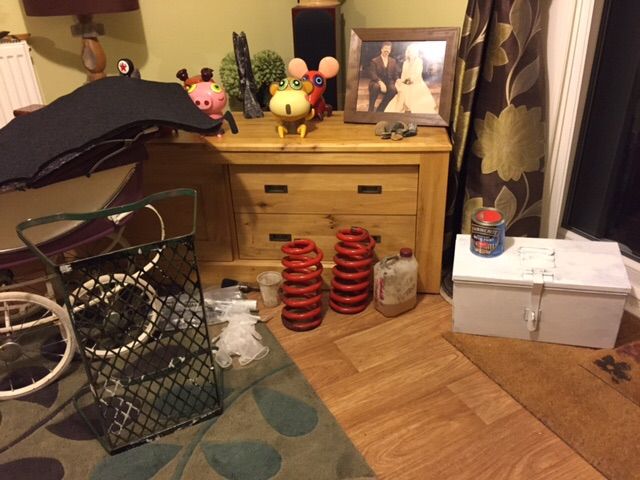 Job done, first coat on.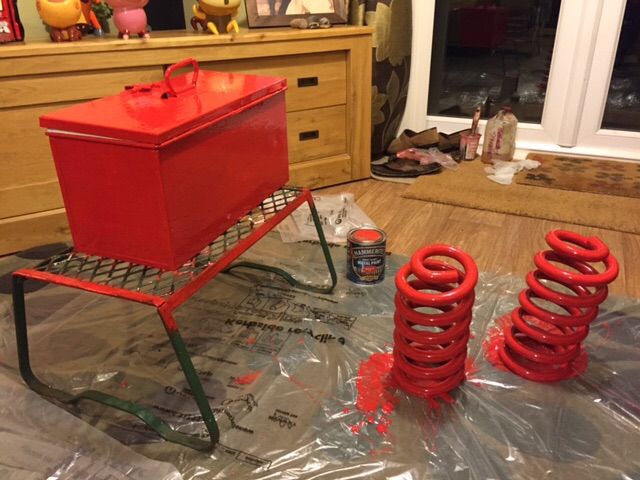 Little by little.
So this afternoon after spending the most of the day working at my desk at my hand over document..... I went to a not so local tyre fitment shop to get the tyres whipped onto the Chrome Smoothies I bought exactly a year ago.
Duely whipped on they proceeded to the balancing bay.
Balanced and ready to go home.
Then back home, in the kitchen.
I have to say, I am pleased to have them tyres up at last, and despite being a years worth of dusty, I like the look, once the smoothie hubcaps are on, they are rather neat.
Of course I have to mention that my truck had Chrome Smoothies on when I bought it, and these were meant to go with it.
Oooooopppps, I now have set of red Rallye wheels to be fitted when the time comes.
In the mean time, I need to remove the trailers hubs, have them converted from 4 stud to Chevy 5 stud and replace the wheel bearings as preventative maintenance.