Well it was a busy weekend......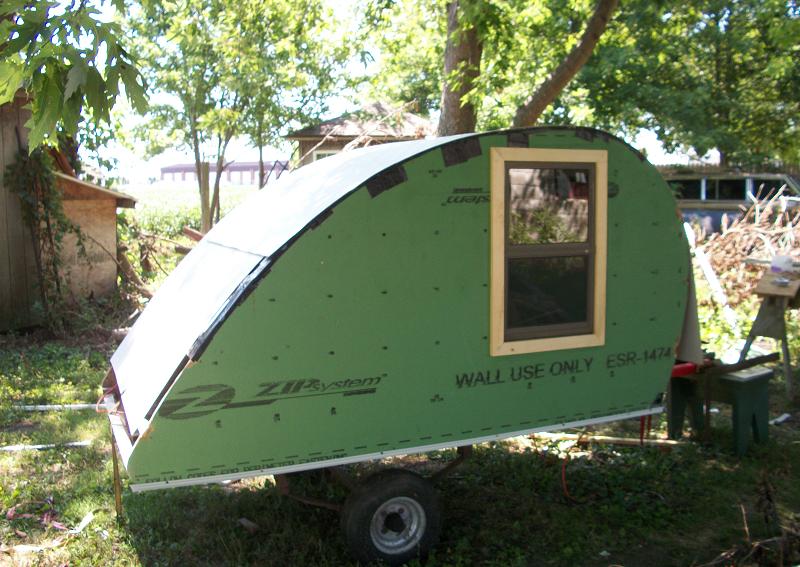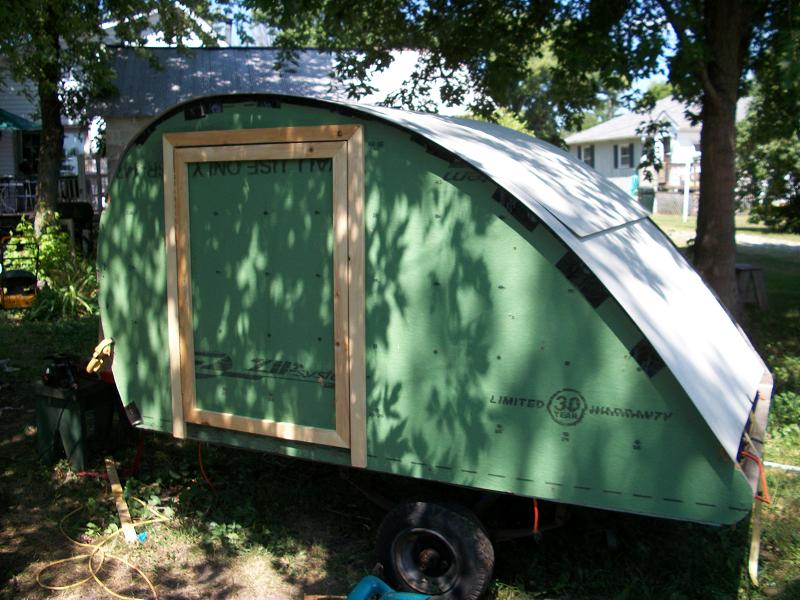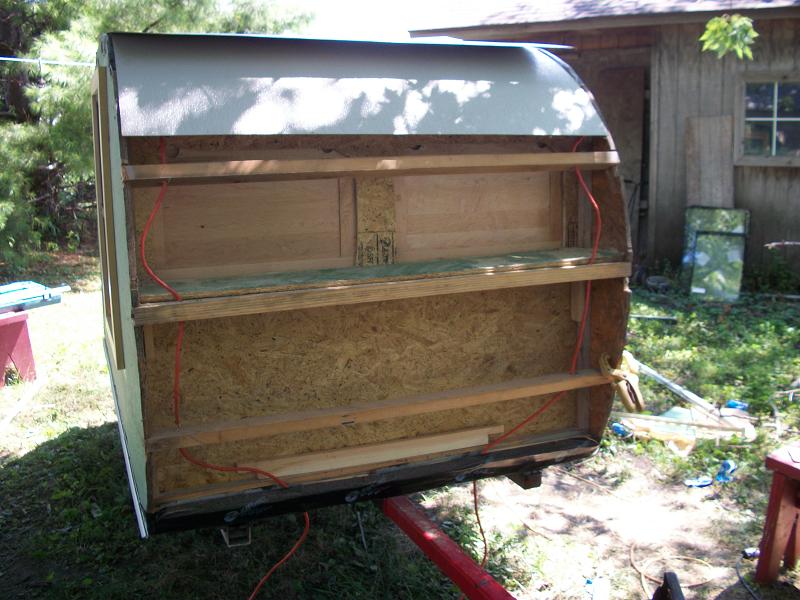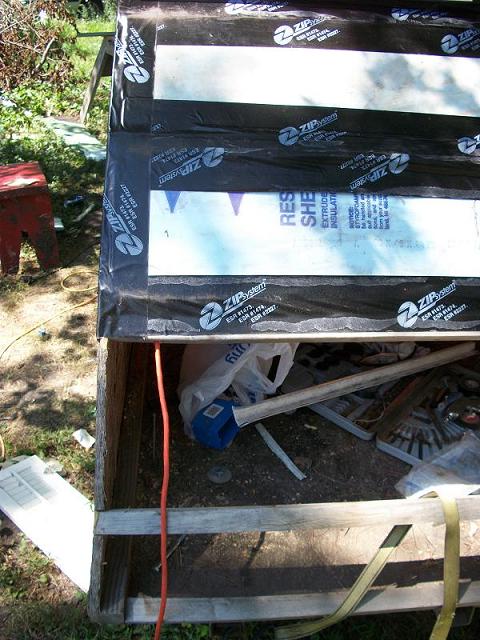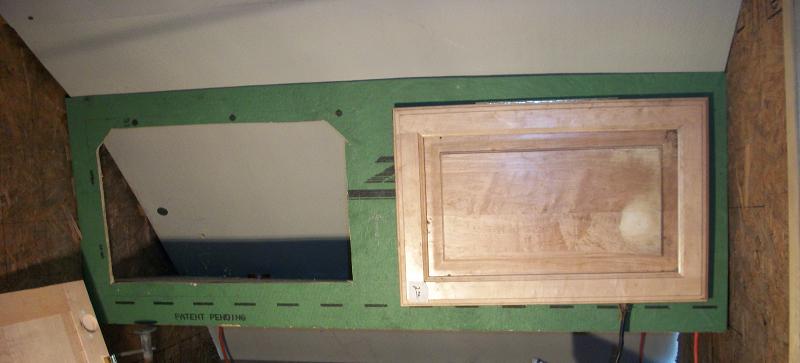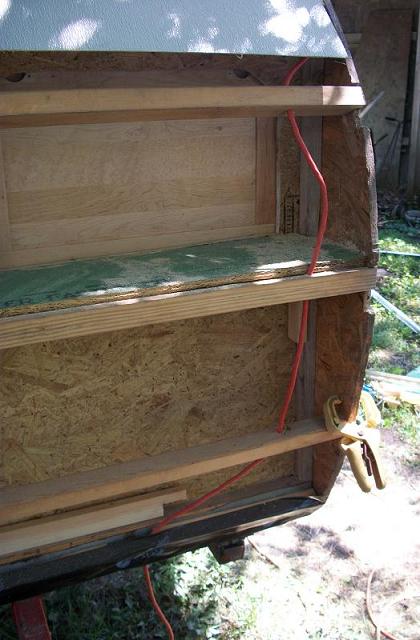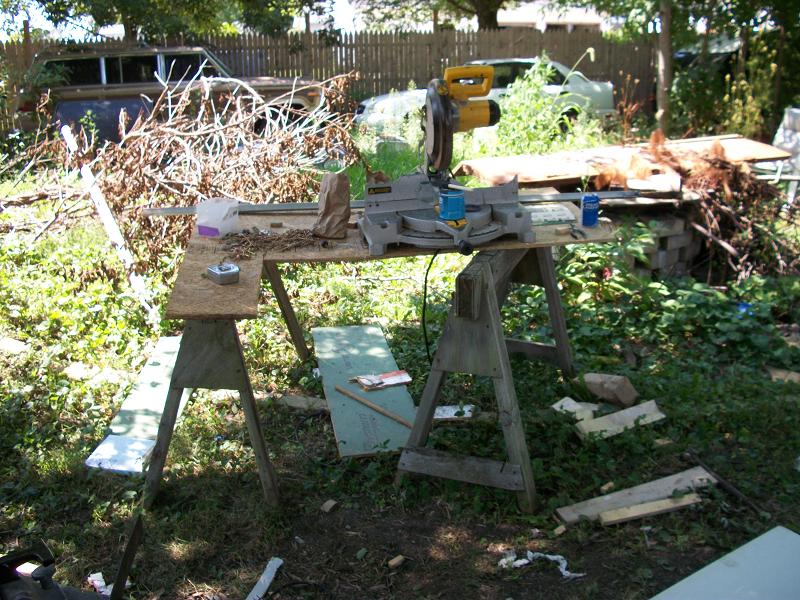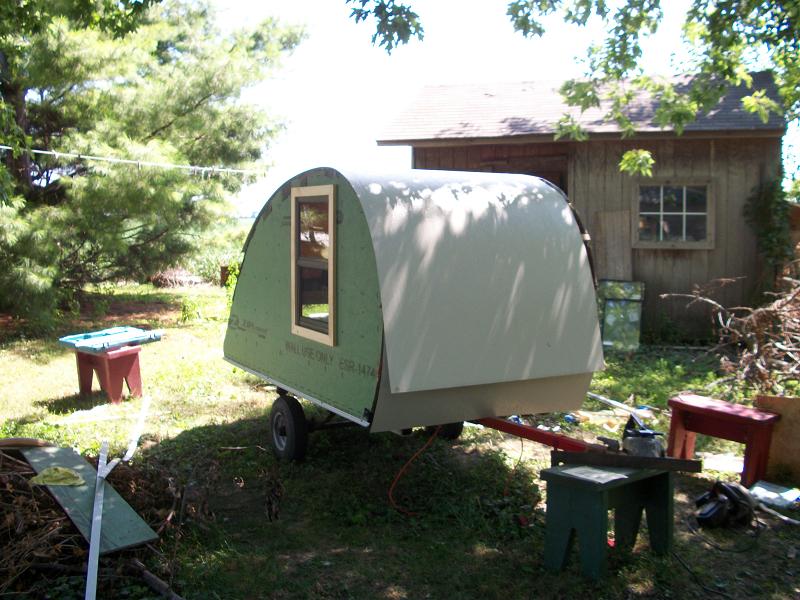 Sat AM got started about 8:00 AM put on the final cabinet door and remover the temporary FRP roof. Cut in for the window and temporarily installed it. Cut the halo trim to install around the window and tacked it into place to check fit. Turned my attention to trimming out the door inside and out. It took a bit of doing as the plywood cut out was not square and 45 degree cuts do not work on a parallagram. Trimmed the opening a bit wider and trimmed the inside square and full with a 3/4 +/- door stop reveal. The outside trim was trimmed even with the opening where possible but square was of greater importance. Once the outer halo was screwed temporarily in place the inner door was fit and trimmed to fit inside the outer halo with 3/16 spacing for clearance. The portions of the piano hinge left from the cabinet install was cut in half and installed top and bottom of door. Put a quick drying coat of acrylic poly on the wood to seal it somewhat as an evening shower was predicted. I replaced the temporary roof and picked up my toys just before the rain moved in.
Sunday morning I removed the window trim again and installed the cove plastic on the very bottom edge of the right side wall and slid the frp that was again removed from the roof into the now screwed on edge trim. I taped and braced the FRP from the outside and went in and removed all the window panes and screwed thru the corners of the now empty sash to locate the opening. I had to add 3/4 inch to each of the 4 sides to fit the window properly so back outside I added the 3/4 and using a 4" grinder carefully cut the opening. A little grinding and a great fit was made. I filled the voids between the osb and the aluminum window frame with 100% silicon caulk and then carefully reinstalled the window trim to hold the FRP in place. Grabbed the router and a flush cutting bit and cut the waste from the 4x9 sheet of FRP to now fit the wall.
All in all it was a good bit of progress.