Here goes my high speed build journal.
My goal is to build a teardrop version of the Airstream Torpedo.
I started with the idea and then bought a pop-up to base it on.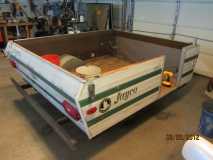 I cut off the bumper and used it as center bracing. I added a curve to the front - it shortened the tongue, but it should make it stronger.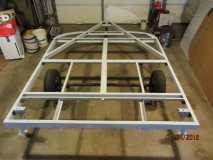 I made my deck out of half inch plywood and cut the scraps into 1 ½" wide strips to use as spacers. I added ½" iso foam insulation and covered the bottom in a product called Thermo Ply; then taped the seams with rubber flashing tape.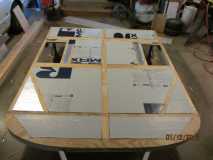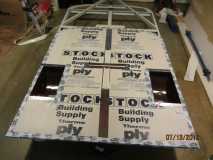 I re-built the suspension and welded new axle perches so that I could flip the axle. Got new tires and hubs - ready to go.