Thanks for the encouragement, Noseoil!
I made progress on the second door (actually a couple weeks ago but fell behind in the journal).
I made some more hinge spacers....this shows the rough cut that led to lots of bench grinding...
Tapping the screw holes for hinges in the brackets that were installed within steel frame long long ago (in a garage far far away)....
The second door fit right on the first attempt!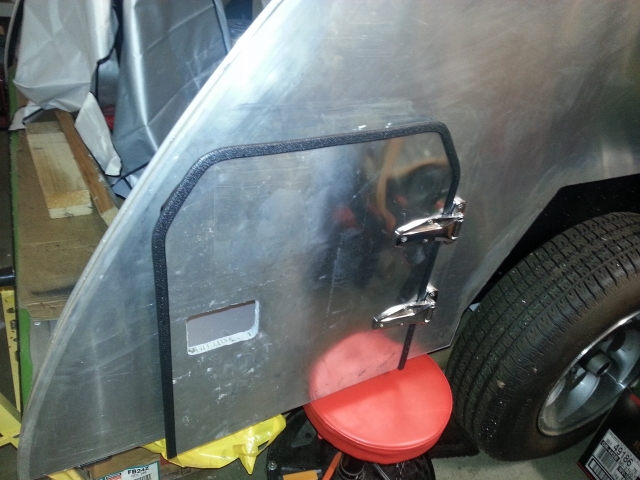 I have ordered some strike plates now that I know how the doors will lay into the opening so I am waiting for them to arrive.
Meanwhile my friend Brian welded my aluminum frame for the the roof vent. I've made some progress on it (both good and not so good) and will have more on that posted soon but I haven't really started to assemble the main bedroom doors yet.