Hi Tim,
That's a great idea

- I'll do that when the time comes to shape the foam top. Sine I last posted, I've just got the Tigin wired. There is a double socket at the head of the bed and the 7 core trailer wire runs from the towbar and along the roof: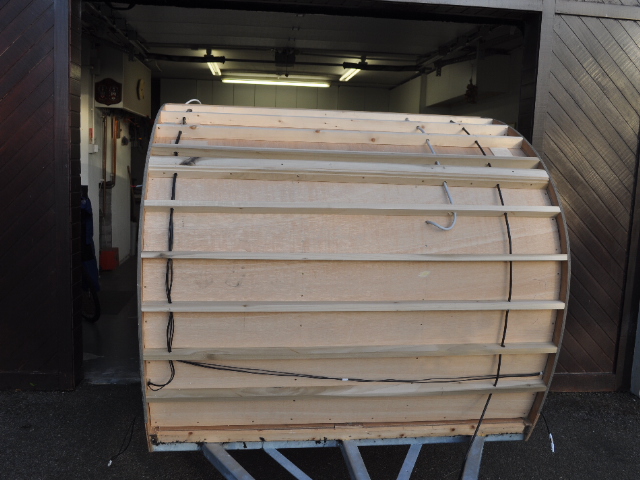 I sacrificed one of the presses at the foot of the bed for the wiring. This is where the breakers will be and there where the sockets will radiate from. The 240 V wires come in on the right hand side of the cupboard and the trailer lights come in on the left hand side (the wires from the hatch will eventually be connected to these). The wee bit of conduit on the right is to receive wires from the fan when it is eventually dropped in.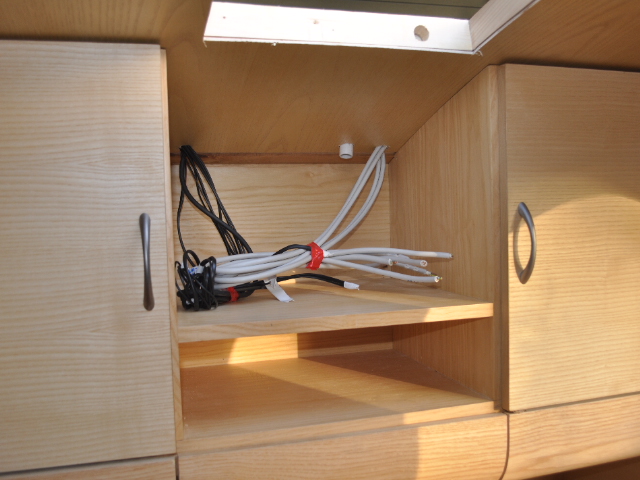 Since the Tigin will be used mostly on serviced campsites, I just went for shore power hook up (240 V) - no battery system.
I have a little more work to do tidying up the wiring and strengthening the roof before I eventually bury the wires in foam.
Larry