daveesl77 wrote:Larry, once again, just beautiful work. That color is going to look really nice. Once finished and when traveling be prepared to spend a fair amount of time in petrol stations and campgrounds discussing your build. We spent a bit of time in Ireland a few years ago and would love to return someday.

dave
Hi Dave
Boy - I'm looking forward to that bit - chatting to people about how much fun it was building this thing

friz wrote:Great profile! I maybe rethinking my Grumman.
Hi Fritz,
Actually I started out with the Grumman myself and then halfway through making of the chassis I chickened out and instead build the Tigin based on Dave's Travelear. That's why the chassis for this baby has a few extra bits of steel in it!
Atomic77 wrote:Your build is looking great! Nice attention to detail and a good eye for design.

Now if I may... Try not to beat yourself up regarding your time frame. It is what it is and the speed of the build is often dictated by circumstances beyond your control. In my case, sometimes it's time, sometimes it's money... but very often it is because we are the chief designer, engineer, research and development specialist, etc, etc. In a factory it will take months on end just to design, then more months to develop a prototype, (I'm sure you get where I'm going.) I often get caught up in the time frame, wishing it was already done, wondering why it's taken me so long... but the reality is we are building a one-off original that no one else has. It's one of a kind. It's special. Our creation! Rome wasn't built in a day and neither are campers. Just enjoy the build, take your time and do it right... Because the day will come when the build will be long behind you and you will be amazed at how it will seem like it almost didn't even happen. Keep up the good work and enjoy the ride!
Thanks Michael,
You're dead right. Very little of the things worth having are ever easy to come by. In the long run it doesn't matter how long it takes as long as it is done right.

As you say this is a one-off build that requires patience and persistance. Also I knew from the beginning that I did not have the skill set to complete it without a lot of help from other people and that has slowed things down a good bit. And also there has been a fairly steep mostly enjoyable learning curve too.
Today I managed to get the roof insulated. In the end I decided to go for a professional closed cell foam spray because it would add to the strength of the trailer as well as insulating it. The first thing I had to do was some masking using banquetting roll (disposable paper table cloth that comes in a 100' roll):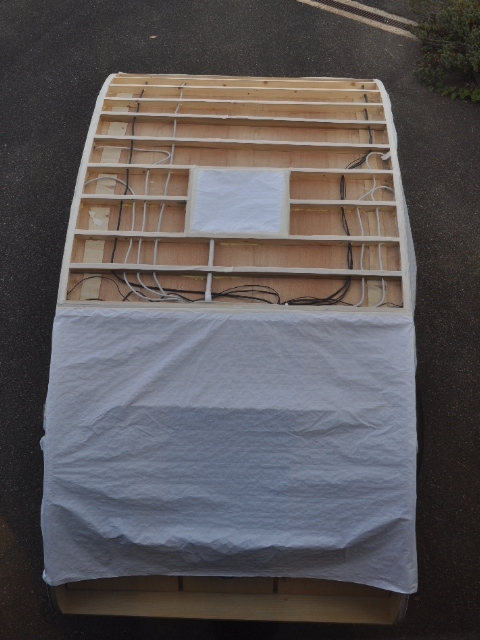 I taped up the spars and the sides too:
Then the professional arrived! Fintan decided to spray up alternate voids first: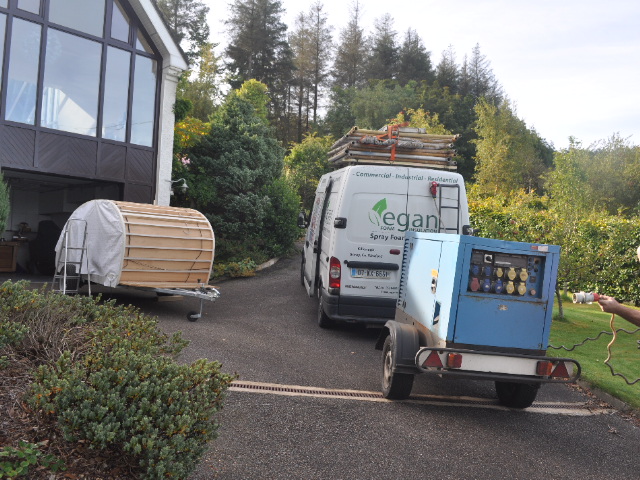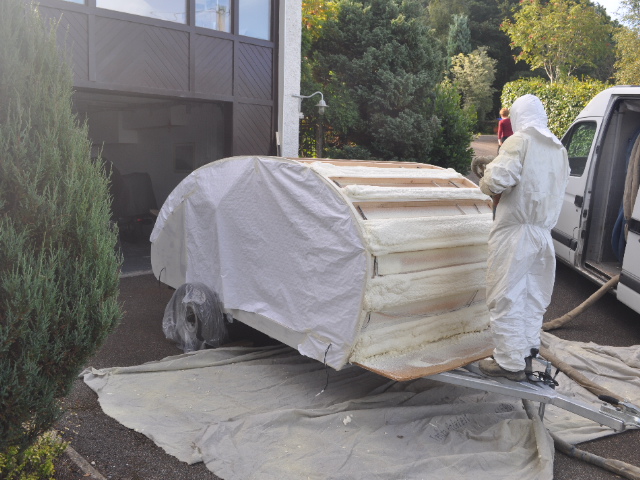 This meant that it the excess could be cut off easier. He had a samuri sword sized breadknife for this bit: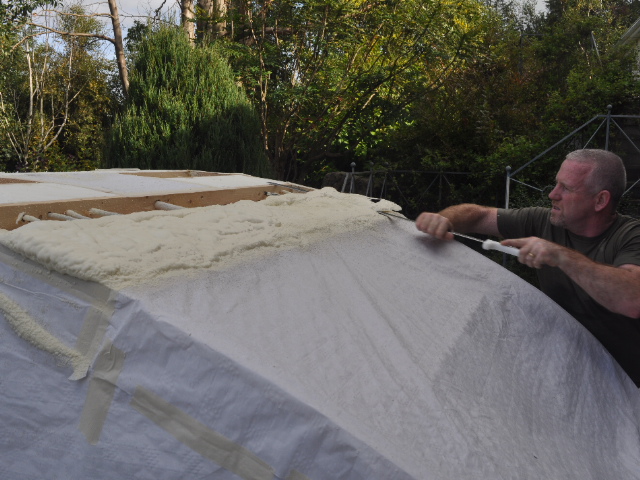 Then the rest of the voids were filled and trimmed - voilla!
This method of insulation has made the trailer really strong and rigid. It has in effect glued everything together to one uniform monocoque structure. It means as well I don't have to skin the roof with plywood.
One mistake I made however

was that I did not sufficiently tape down one or two of the stray wires in the roof voids and some of them floated to the top with the expanding foam and then got cut with the big serrated bread knife: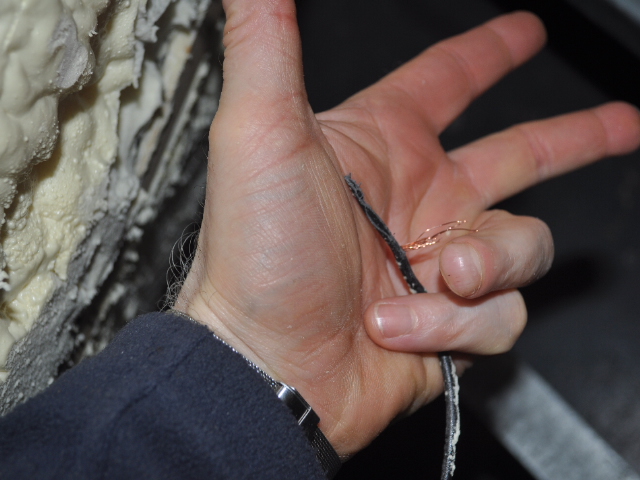 No real damage done though. I'll just have to splice and join the wires before the roof sheet goes on.
rebapuck wrote:Don't you wish this was your tow vehicle? Or is it?

McGuffin wrote:
Hi Reba,
Here is my tow vehicle - a Toyota Yaris 1.4 Diesel: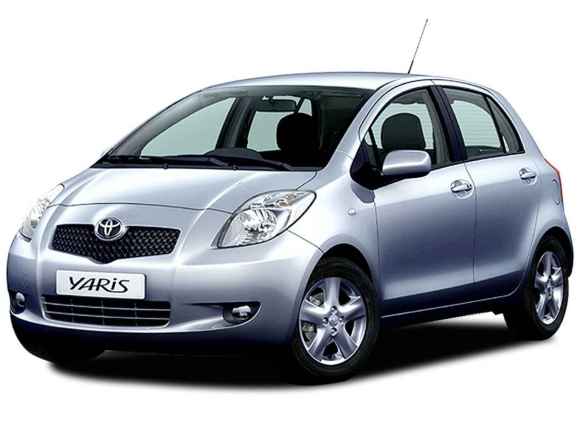 But I'm going to get one of these in 2 litre diesel guise as soon as the Tigin is ready for the road:
Not as flashy as the wee convertible - but the VW will get 60+ miles per gallon and be able to pull 680 Kgs unbraked around the twisty backroads of Ireland, France and Italy hopefully without breaking down

sláinte mhaith
(your good health) ...

Larry