Hi Michael,
Thank you for your kind words. It's been almost three years since I have got back to replying to your post ... I am so sorry! I've just spent the past while looking at all the progress you have made with the Astroliner and it's brilliant.
I finished the Tigin about a month ago. It was sitting in the garage for more than a couple of years and I couldn't muster the enthusiasm to finish it. There was a lot happening in between …. all good things mostly involving my children and my lovely grandchildren …. it's funny when you retire life just seems to get much busier. My wife decided that this year was now or never to finish the Tigin so at the beginning of January she booked the ferry from Ireland to France for mid May and that gave me about four months to get her finished.
Anyway … in terms of progress, since my last post I got her professionally sprayed: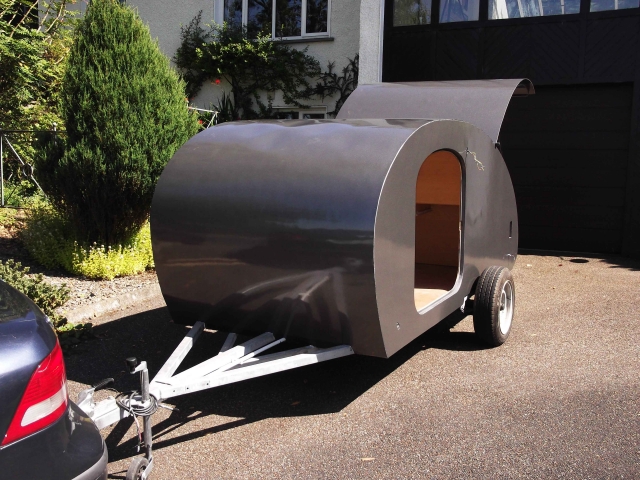 Got the inside of the hatch sprayed while I was at it:
Then the preformed trim and lights were put back on and (after a rest lasting about two years

) ...... I set about making the fenders: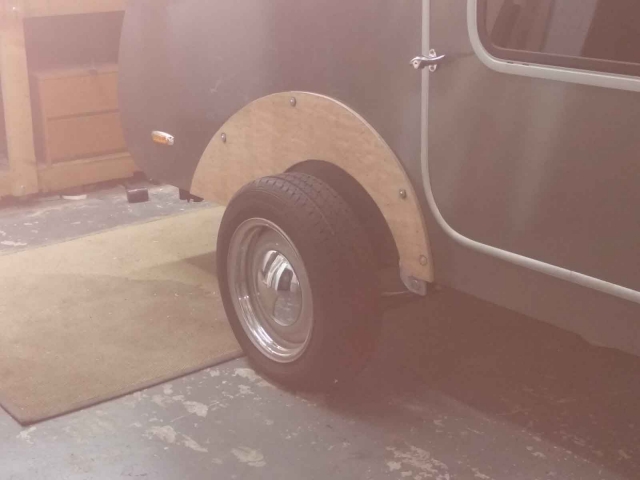 I cut down a couple of fibre glass Morris Traveller fenders, made them "fatter" with a strip of aluminium, made a backing for them with some 1/2" plywood and reinforced the inner parts with fiberglass resin and matting. Here was the first one I made set up against in position. Funny, it was only when the fenders were attached that the Tigin began to really look good.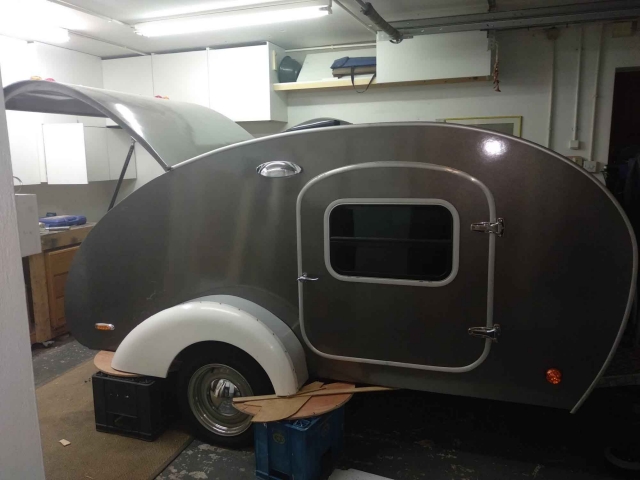 Then the big day came when the finished articles (now sprayed a matt black) were attached to the Tigeen with decent sized wood screws and fender welt and the matching chrome wheel trims were permanently installed:
Even more trims invented and added on. Here's how I edged the hatch lid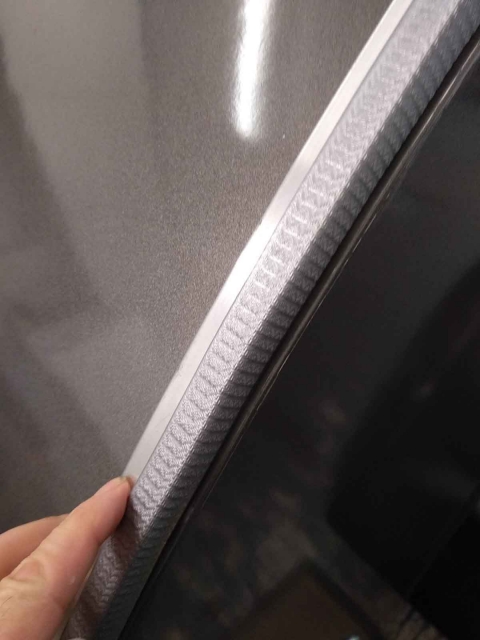 Heres how I made a rain gutter above the doors - just a bit of "L" shaped rubber stuck on with double-sided tape (works brilliant):
I used a couple of 8" rubber straps to help secure the boot (they worked great):
Then after a visit to the hospital to get my hand fixed up after I foolishly tried to cut my thumb off with an angle grinder: The Tigeen was at last hooked onto my tow vehicle a 2017 Toyota Prius ... here she is ...
Here she is with the bikes on:
We made the ferry to France ...just about ... and am back home now after about a month of camping with a few nice bottles of French wine in the boot. We travelled more than 3,500 kilometres by the time we got home (averaging 100klms for 6 litres - that's about 39 MPG US) ... had a fantastic time. In sun, rain and wind .... not to bore you ... but here are a few snaps:
Beziers ... that bridge is 700 years old ... built on foundations put down by the Romans: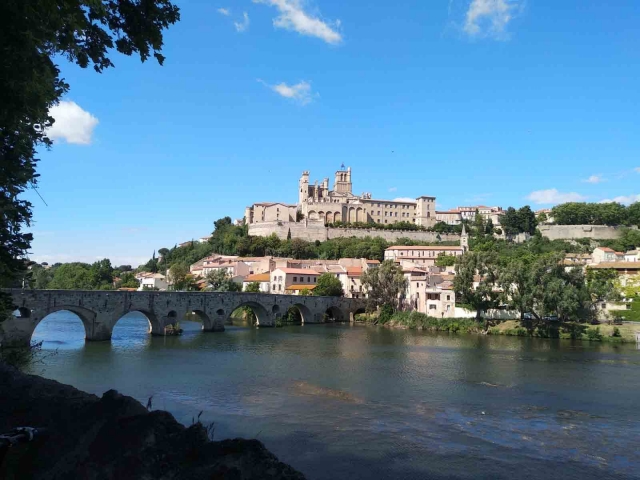 Creeping 'round the old vineyard
Set up for a few nights in Montech
Cycling and picnicing along the canal waterways of Southern France: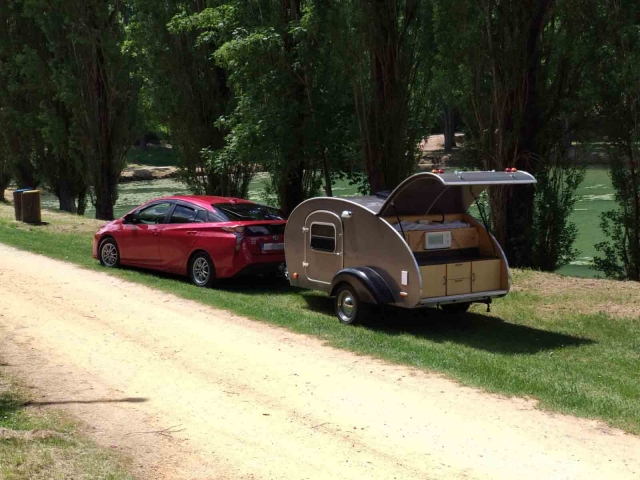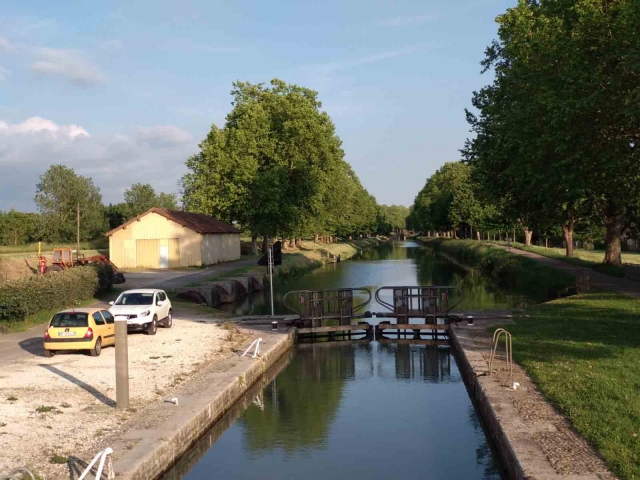 i wouldn't have been able to do any of this without the info and help of all here on TNTTT .... and that's the truth.
I guess all good things come to those who wait

Cheers everybody - thanks for all your help and encouragement!!

Larry
P.S I said at the beginning of this post that I got the Tigin finished about a month ago ... truth be told I guess I'll never really be finished ... there'll always be something either falling off or about to fall off .... and sure that'll be grand too!