Screwed the bits together, left the floor in separate sections for well, ease of movement: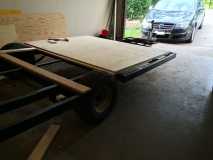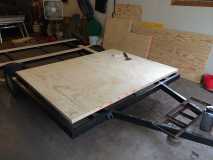 "Completely" together:
I've got it flipped over to start some water-proofing. I had to take break tonight for overtime and some yard work - I'll get some emulsion tomorrow and start applying. I have to travel for work again this weekend

but I'll be home Monday night and I've been promised to take a day off next week to make up for my lost weekend, so maybe some walls by then!