November 1 was a beautiful 70* day! I got the trailer almost completely winterized, and the rear door repaired and sealed!
Getting started: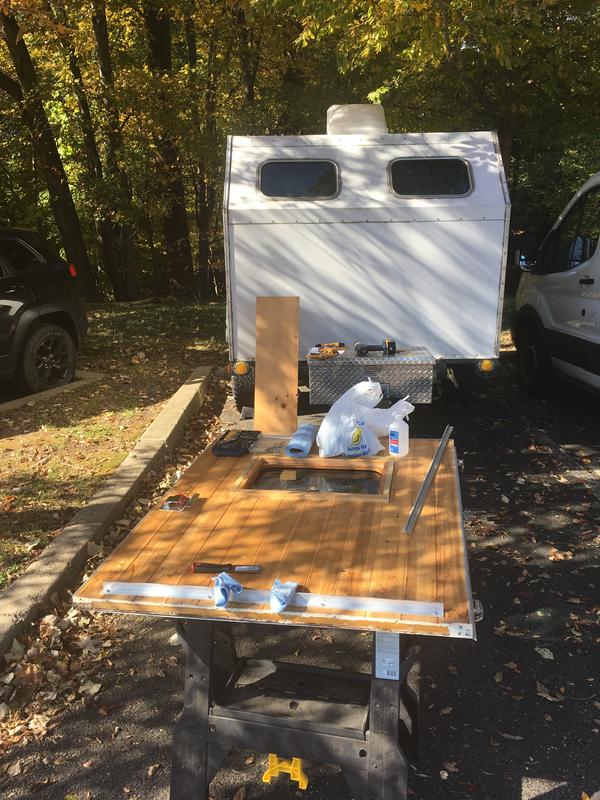 My weapon of choice: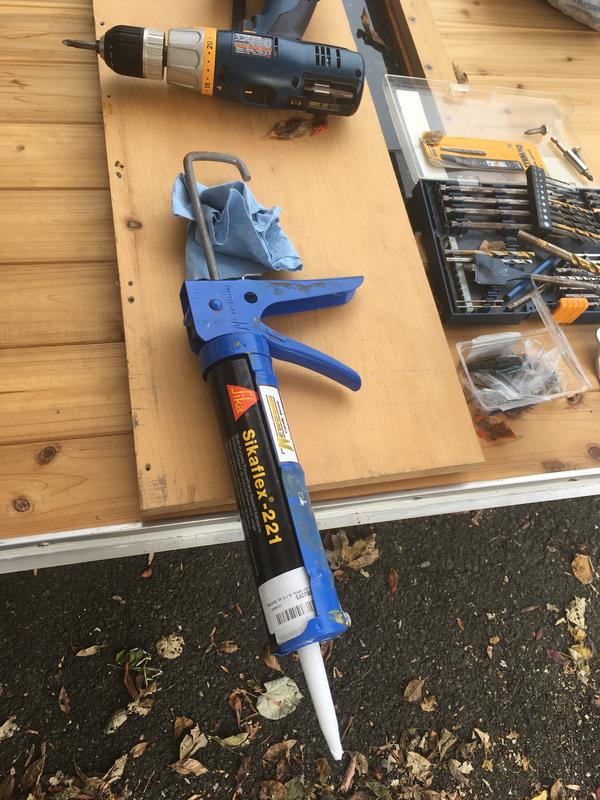 T-moldings back on and caulked and sealed: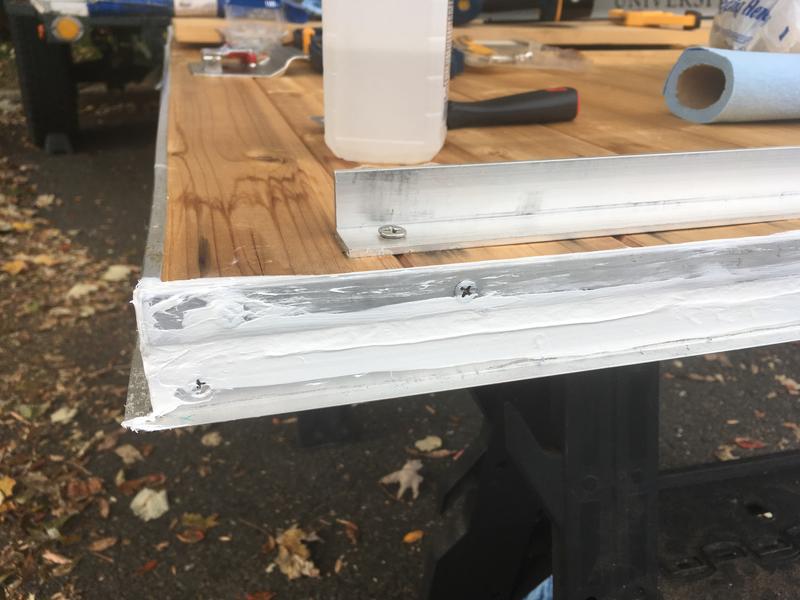 All the way across and around.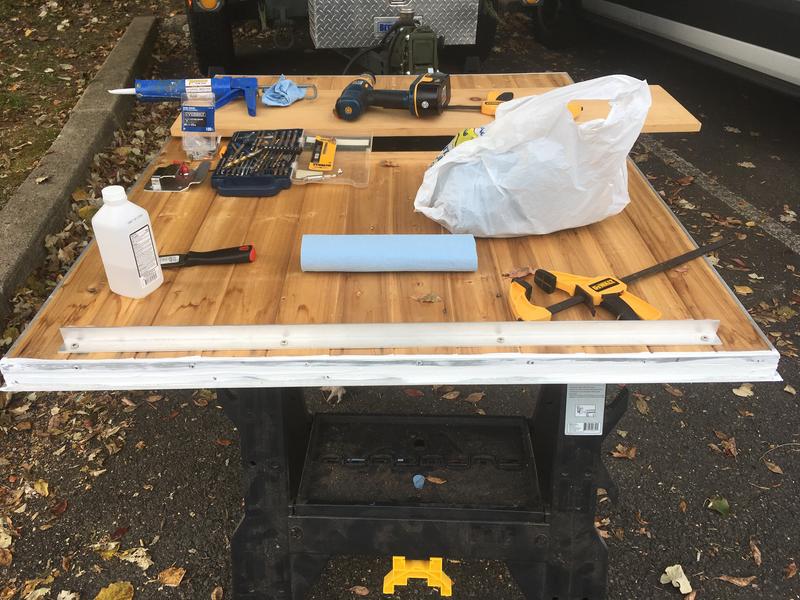 Next, add some foam tape. This tape is 7/16" tall, just about the 1/2" in I measured for the gap. Fingers crossed.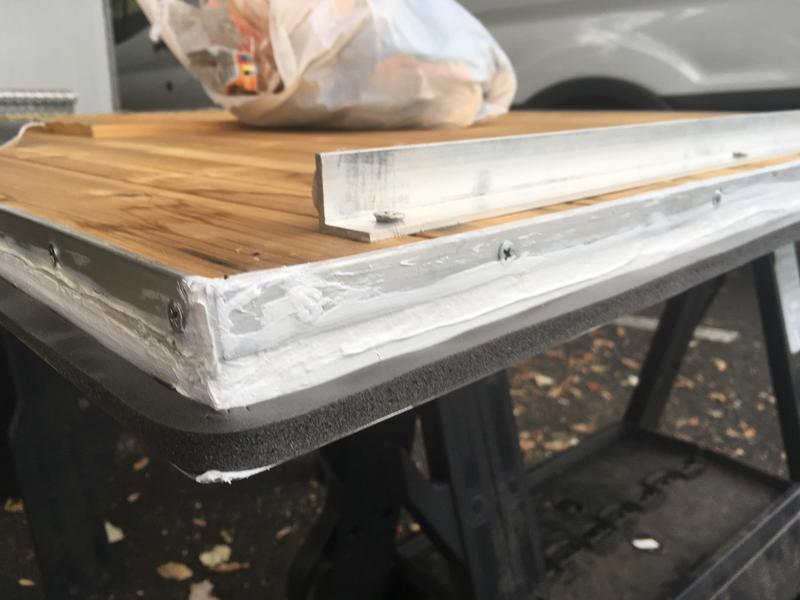 Flip and seal the other side: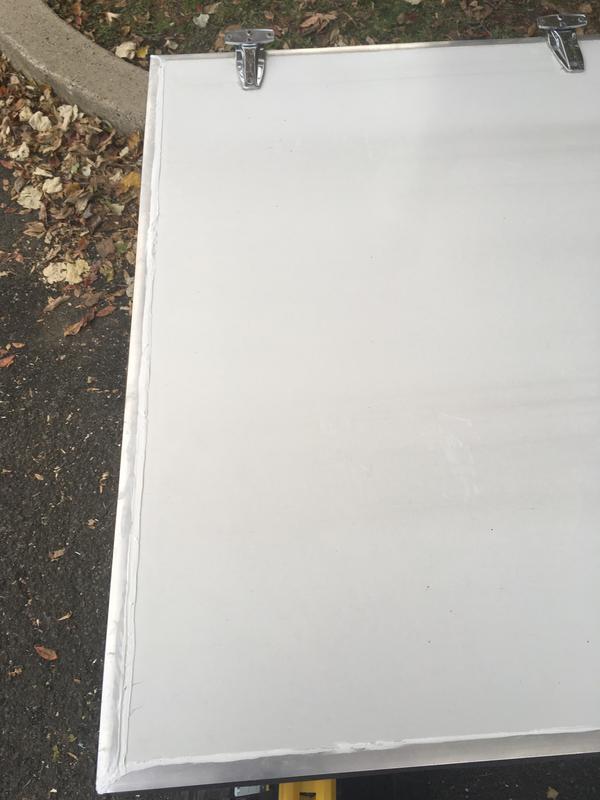 Now, around back...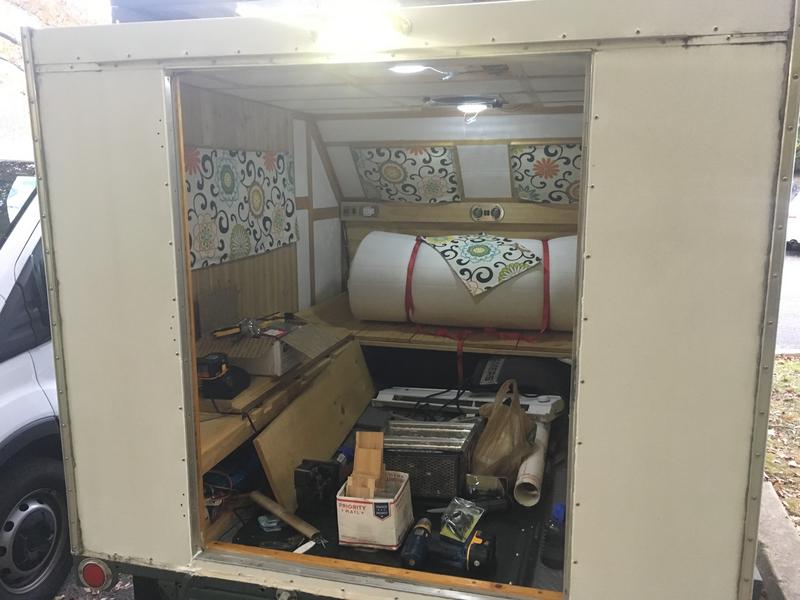 Remove threshold screws, squirt in Sikaflex, reinstall.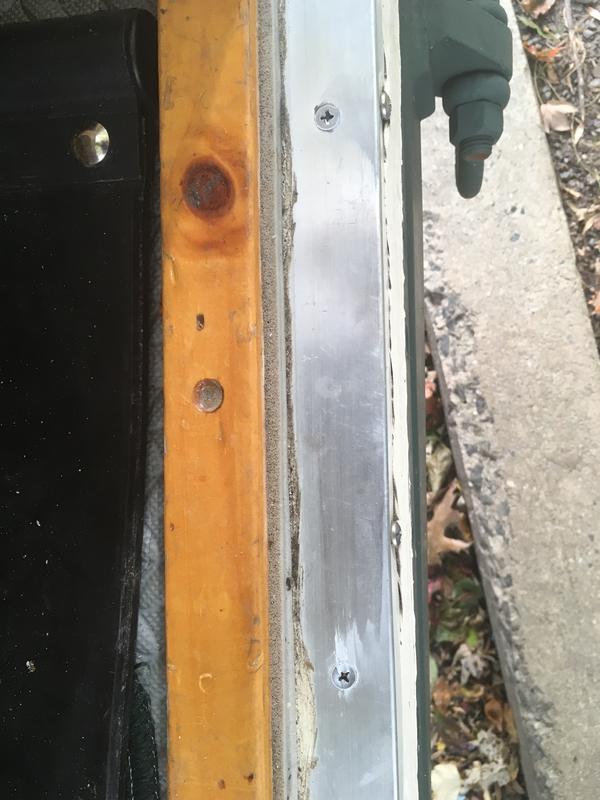 Getting ready to re-hang the door.
New hinge spacers work great. They are bright white plastic and not a dull yellow as they appear here. I was running out of daylight.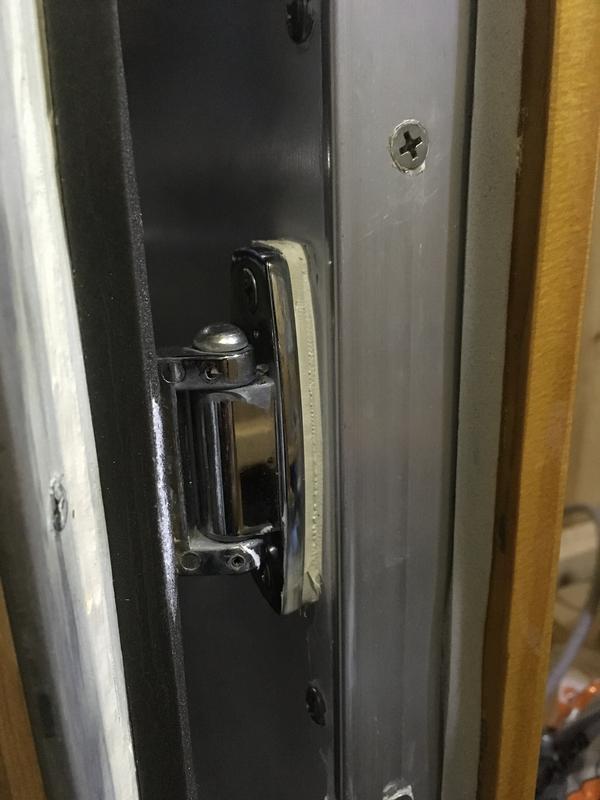 Door back on. I had to wait 2 hours for the caulk to dry, but it seals great with the foam tape!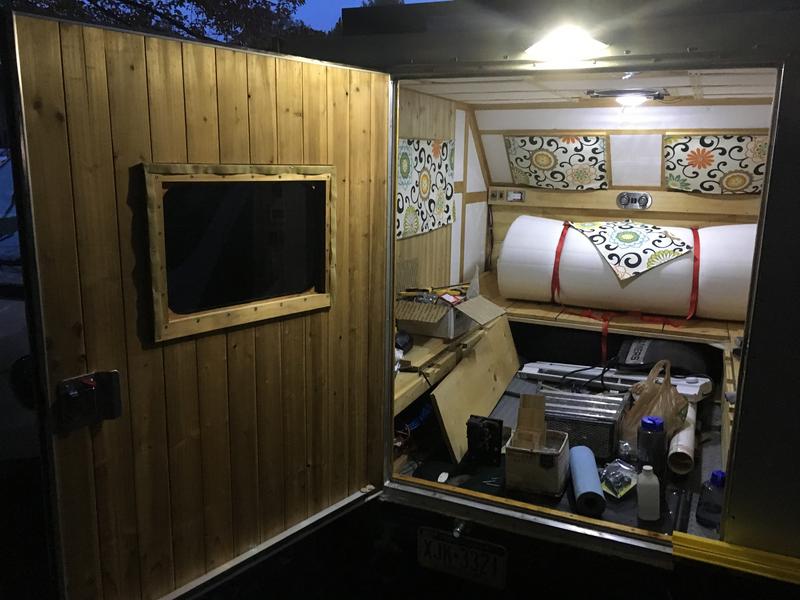 Between all the steps above, I removed all of the exterior screws (more than 100!), squirted caulk in the holes, and reinstalled. I also caulked places where the aluminum panels came together, and where they met the fenders. The trailer is ready for the big rainstorm that is supposed to move in tomorrow, and for winter in general.
Now ready to go camping again!