After months of lurking and reading I finally decided to dive in and start building..
It took me a long time to decide what I wanted to build, then I found _Ryan_'s Wyoming Woody Teardrop (
http://www.tnttt.com/viewtopic.php?f=50&t=53842
) and the detailed plans he put together and has generously made available (Thanks Ryan!). I will mostly be following those plans with the exception of a few little changes.
I ordered my NT 5x8 trailer a couple of weeks ago and it arrived this week so I got started with assembly and also started building the deck. Here's the obligatory photo of the trailer boxes: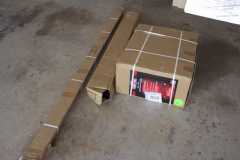 I've only assembled the frame for now, I plan on replacing the stock axle and wheels in the coming weeks as I'd like 14" wheels and electric brakes.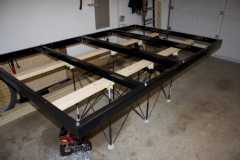 I used 1x4 poplar to build the frame for the deck and then skinned it with 1/4" baltic birch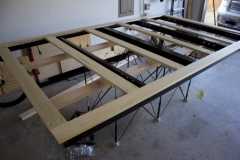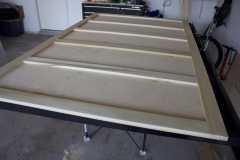 Installed 3/4" expanded polystyrene foam board insulation - this stuff is pretty messy to cut. I used my circular saw to cut the large sheet into something more manageable and then cut the smaller sections on the table saw, it cuts easily enough but the little white particles go everything - it was a windy day so I did it in my garage which wasn't the smartest idea!