We're officially making sawdust on our 5' x 10' teardrop build!
Here's the plan I sent to the welder based on Frank Bear's advice from Vintage Technologies.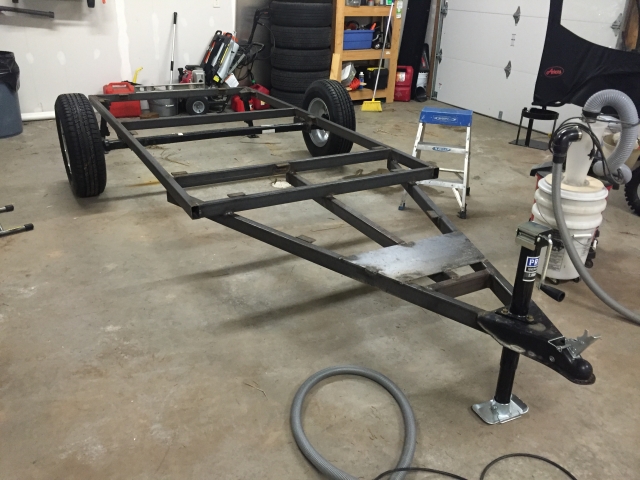 Here's the final product from the welder. I've got more holes to drill in the frame and then I'll take it to the powder coater.
This is our plan for the layout from the side view.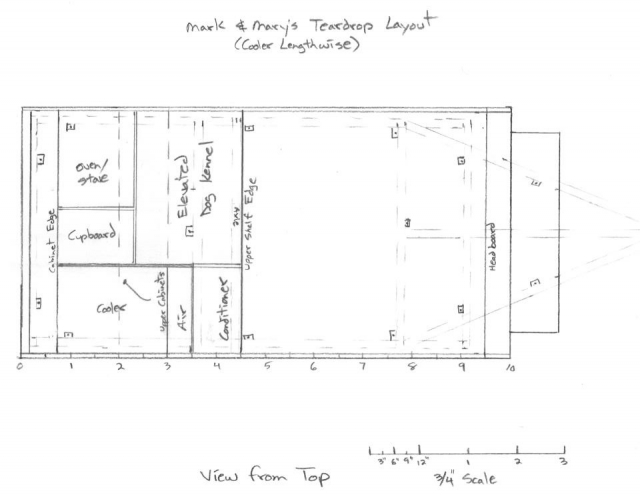 Top view.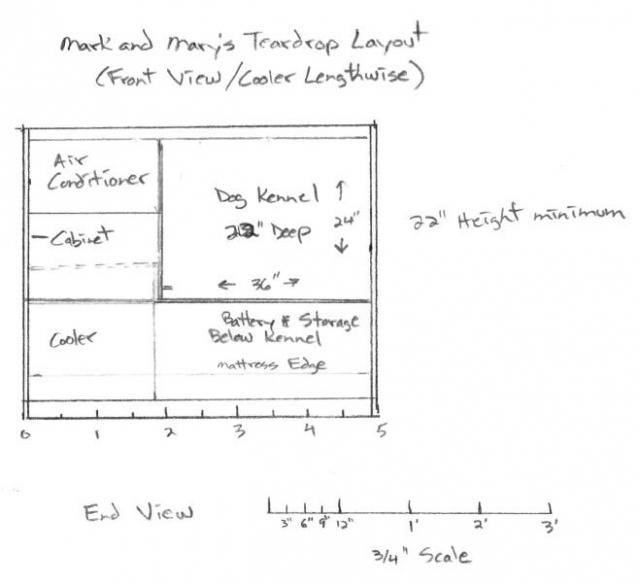 Front view.
Galley view.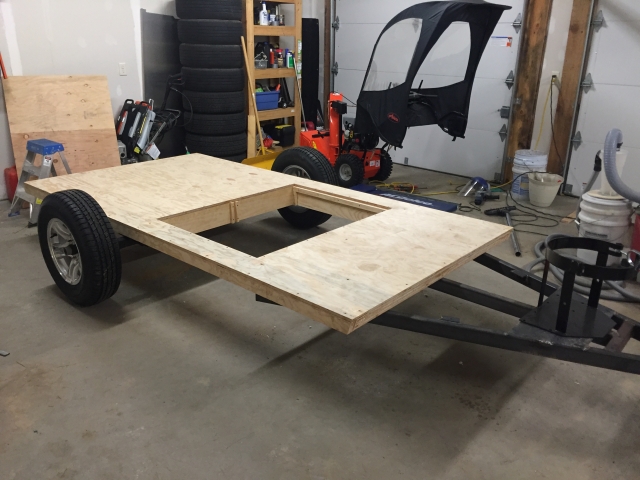 Progress on floor this weekend. The frame is hidden by a lamination of two layers of 3/4" plywood that is 2 1/4" tall. This provides a good surface on which to fasten the walls. However, it does rob us of 2 1/4" of headroom...
Close-up of underfloor storage. I plan to slip in a divider whenever we are sleeping on the mattress or sitting on it in the futon mode. I can take the divider out during transport to utilize the full size of the compartment.
I'll finish drilling holes in the frame on Monday and take the frame, fenders, and rain gutters to powder coating on Tuesday. I'll seal the underside of the floor while the rest is out...