Time for another update.
I have been working on a shelf/ A/C vent. Here is a pic of the shelf. That's just the frame work.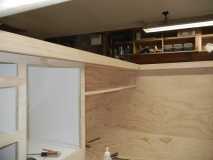 My climate right system came in. So I started doing the ducting I needed. The first pic is the position I mounted the inlet air. I would have preferred it lower in the body down in the lower storage area. It turned into to big of a problem. This way was faster and easyer.
The inside position.
This is the finished pic's of the ducting inside the camper. I used ice damn with aluminum foil on it to provide a barrier to the wood.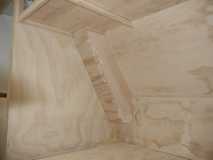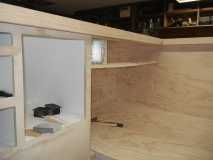 Now if your wondering what I am going to use for air flow control on the A/C and heat from that location. Here is a pic.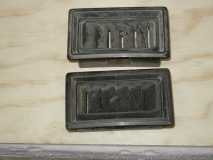 These are the dash mounted A/C vents used in a 84 to 93 Dodge truck. I had some laying around from my cab swap.
Right now I am back to putty in brad holes and the panels I installed on the ends of the bed. I am waiting for a overhead DVD player to come in so I can finish the details on the rest of the shelf.
That shelf is for A/C venting, inside lighting controls, DVD player and CD storage.
When the shelf is done I'll be ready to start painting the inside.